CANCELLED
We are sorry to admit that due to current Covid 19 Social gathering limitations and spacing requirements we are going to have to Cancel this years 2020 RC Gold Cup event. We are still going to hold a club race only with normal $ 15.00 entry fees and make it a fun race day. The RC GOLD CUP will return next year hopefully alongside the World of Outlaws race as it did in 2019. Once again we apologize and hope to see you next year. Please be safe out there in these tough times. Please call 510-282-2450 or email [email protected] with any questions or concerns.
Contact Us –  510-282-2450
AMain Hobbies is proud to bring oval racing fans the 2020  RC Gold Cup — a premier oval race like no other, held at the world-famous Silver Dollar RC Raceway.
To ensure racers get plenty of track time there will be be a full day of practice. Also as requested by the racers this will be a spec tire race using the JConcepts Sprinter Tires, Shop Here.
The only exception being the 13.5 Wingless class which will run DE Outlaw Sprint Tires, Shop Here.
he September weather in beautiful Chico, California should be perfect with daytime highs expected to be in the 80s.

You won't want to miss this race and all that is in store to guarantee you have a weekend to remember.

Where Silver Dollar Way, Chico, CA (map)

Presented by: A Main Hobbies


Friday Sept 11 12pm-9pm Controlled Practice / Registration

Saturday Sept 12 9am-7pm Qualifying and mains

$30 each additional class

Visit the Facebook page and feel free to invite your friends:

Masters Outlaw Sprint +45

Midwest Modified/Buggy Mod

MORE INFO TO COME SOON. CALL WITH QUESTIONS 510-282-2450

About the facility:Silver Dollar RC Raceway is owned and operated by Amainhobbies.com and is considered by many to be the premier outdoor race facility in the United States. Silver Dollar RC Raceway has hosted 2 ROAR Nationals, one IFMAR World Championship and many big races with absolute success. We have a very knowledgeable track crew and cater to our racers and visitors.

Track Details:Silver Dollar RC Raceway is 160 x 110' outdoor high-quality dirt and 58×100′ carpet racing surface.12' high covered drivers stand large enough to accommodate 30 drivers with true ADA accessibility at Silver Dollar RC Raceway.76 permanent 4'x2' pit spaces, 28 of which are climate controlled at Silver Dollar RC Raceway.5,000+ sq. ft. of available space for overflow pitting for Silver Dollar RC Raceway for large events.Pit space for 165+ drivers with table, chair, light and power.AMB RC4 scoring hardware with LiveTime race management software.Professional catering on site.Free trackside Wi-Fi internet access.Hotels and restaurants within 1.5 miles of the facility.Largest accessible parts inventory for racers available at AMain Performance Hobbies warehouse.Plenty of parking and free overnight RV parking (no hookups).

The facility has had three VRC-PRO layouts created as listed below:
2020 Sponsors:
Platinum:

Titanium: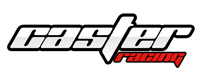 Gold:



Silver: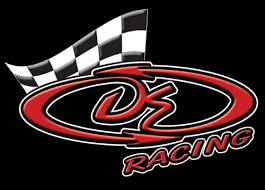 Bronze:



Partners: