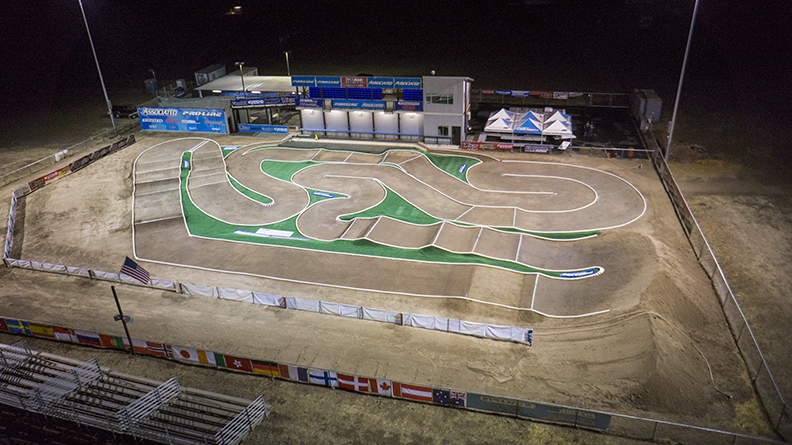 Fall is upon us and it's time for AMain Hobbies' 6th Annual Tekin "Fall Brawl" at the world-famous Silver Dollar R/C Raceway. The weather is cooling down, which means 1/10 and 1/8th -scale racers will be converging in Chico, California for the turf  track 1/10th and dirt track 1/8th racing
Silver Dollar R/C raceway has been redesigned to support both 1/10-scale turf and 1/8-scale dirt racing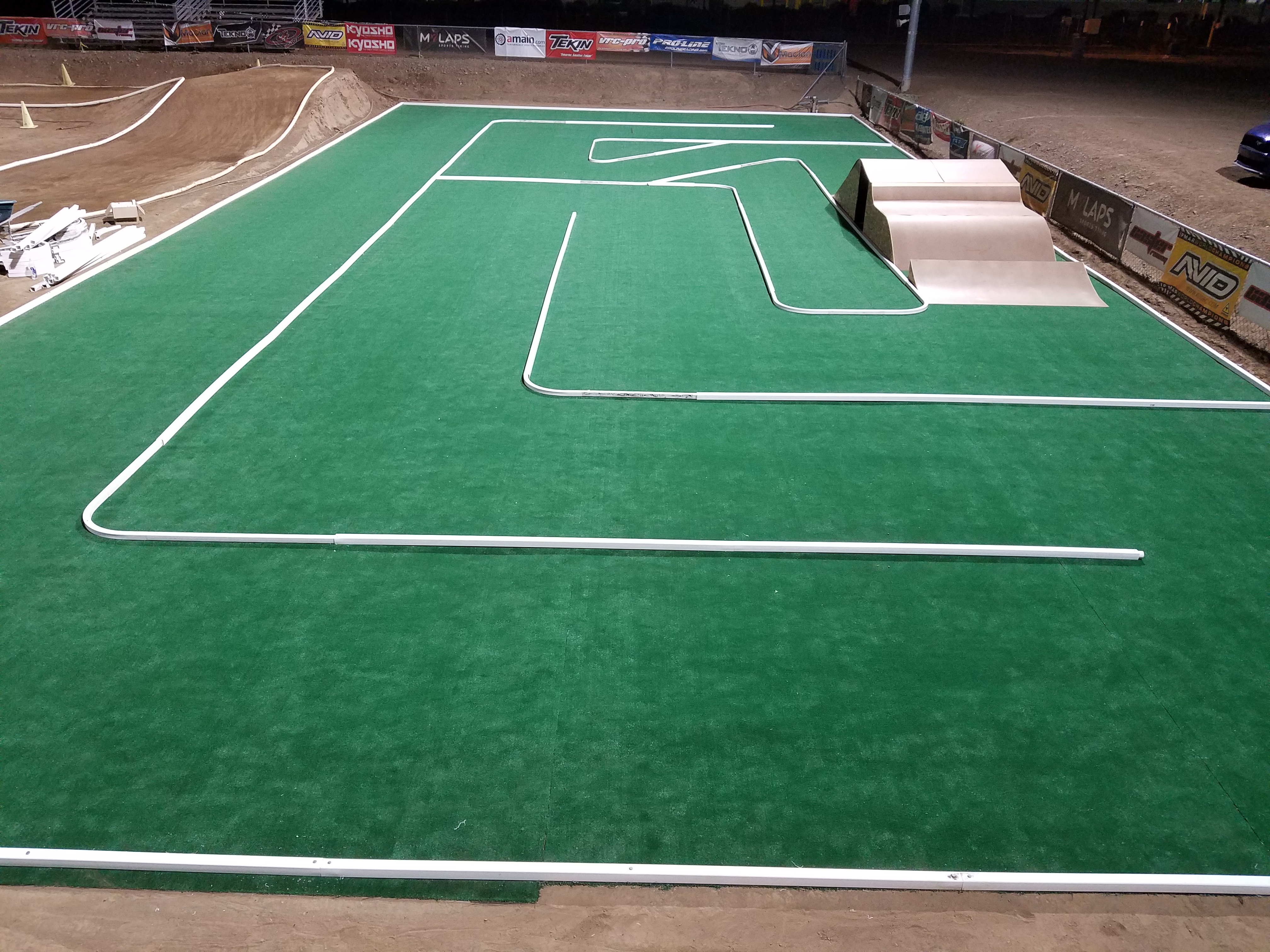 The new turf track will be done soon so stay tuned to our Facebook page here: https://www.facebook.com/amainrctracks/
The track crew will be watering the 1/8th surface after every heat and with cool temperatures the surface will be nice and full of good grip—braap!
The Fall Brawl is a one-day race event on October 21st, but racers can run the layout and practice on October 22nd. We have the privilege of having Shane Mouton/ Kevin Jelich call the racing action. Shane and Kevin did a fantastic job in 2017, so it was only right to have him back as the race announcer.
There will be race classes for everyone including Open and Pro divisions based on skill level. Don't forget the "First Family of RC" title. In 2012, the title was won by Rob and Jared Chunn, 2013 went to Rob and Jared Thulin and 2014/2015/2016 was awarded to  David and Jordyn Constant. This year's format will be the same as in years' past. We'll be combining the finishes of kids 14 and under with their father's finishing position. The team with the best finishes will be engraved on the First Family of RC Trophy forever.
Here is some links to some videos of past events held at Silver Dollar RC Raceway to get an idea of what a World class facility this is.
2014 Labor Day Shootout/ US Pro Cup: https://youtu.be/UZP-2MT0zuU
2014 SWorkz Challege: https://www.youtube.com/watch?v=gGH6uGLauM0
2013 IFMAR World Championship: https://www.youtube.com/watch?v=AsX2AxNCUYw
2015 ROAR National Championship: https://www.youtube.com/watch?v=aLxi8DG2kmQ
Visit the Facebook events page and please feel free to invite your friends:
Last years race report: https://www.amaintracks.com/2016-jconcepts-fall-brawl/
Live Race feed can be found here: http://amainsdrc.liverc.com/live/
Keep your calendars clear more info to come soon:
Check our calendar and events page out for future races:http://tracks.amainhobbies.com/events-list/   and http://tracks.amainhobbies.com/calendar/
Hotel Information can be found at: http://tracks.amainhobbies.com/travel-resources/
When  Oct 21st 2017
Where   Silver Dollar Way, Chico, CA (
map
)
Presented by: AMain Performance Hobbies
Friday  – Oct 20th Controlled Practice / Registration 9am to 9pm
Saturday  -Oct 21st Qualifying and Mains
Sunday  – Oct 22nd open track
Register at the event the day before or the day of.
Entry Fee:    $30 first class
                     $20 second class
                     $10 each additional class
Classes:
1/10th Classes:
Rookie
Stock 2wd Buggy
Pro Stock 2wd Buggy
Stock Stadium Truck
Stock 2wd Short Course
Open 2wd Buggy
Open 4wd Buggy
Open 2wd Short Course
Open 4wd Short Course
1/8th Classes:
1/8th Pro Buggy
1/8 Open Buggy
1/8 Open Truggy
1/8 eBuggy
1/8th eBuggy Lite
1/8th 40+ Buggy
1/8th 40 +Truggy
About the facility:
Silver Dollar RC Raceway is owned and operated by Amainhobbies.com and is considered by many to be the premier outdoor race facility in the United States. Silver Dollar RC Raceway has hosted 2 ROAR Nationals, one IFMAR World Championship and many big races with absolute success. We have a veryknowledgeable track crew and cater to your racers.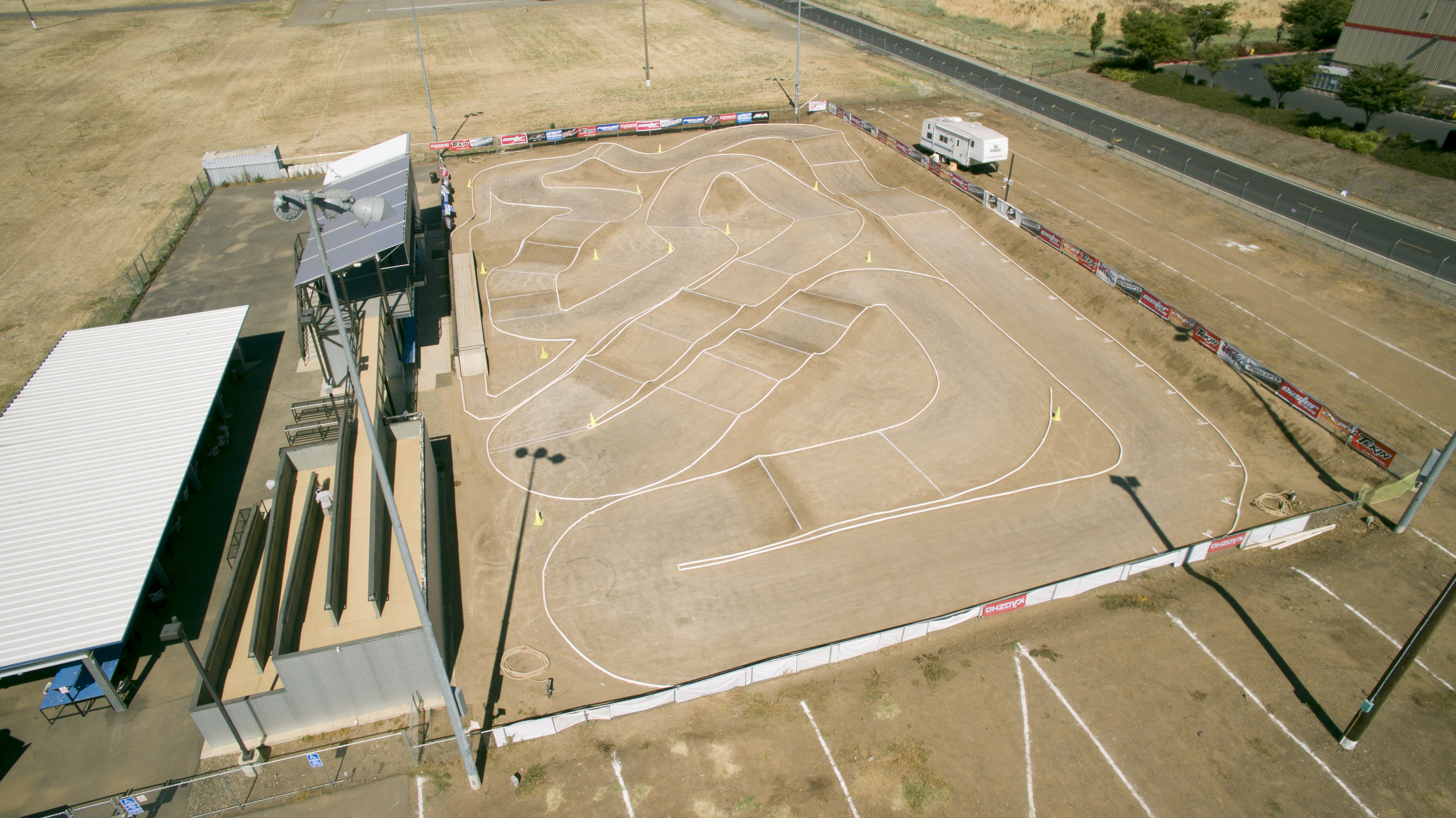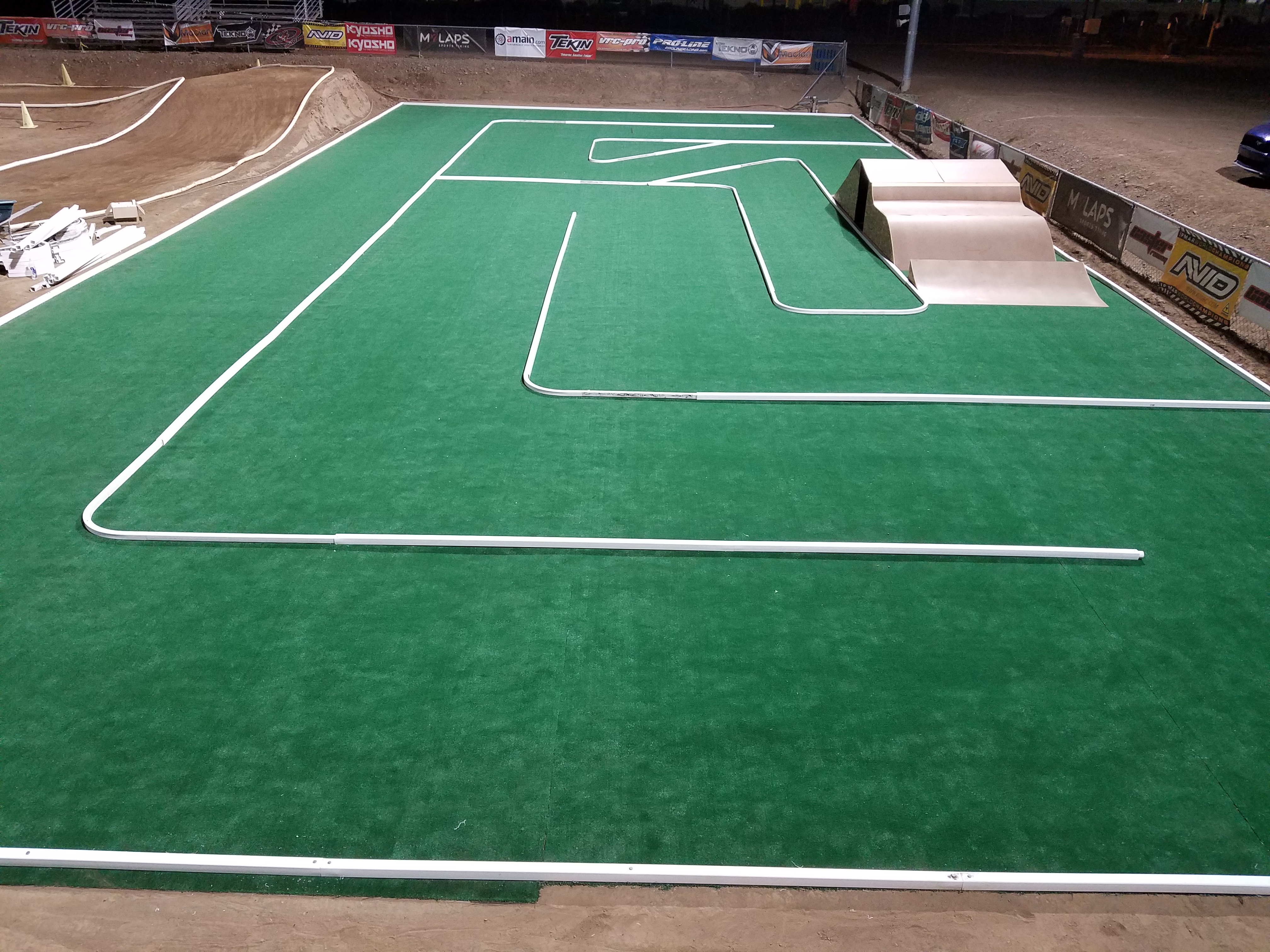 Track Details:
Silver Dollar RC Raceway is 210 x 110' outdoor high-quality dirt and turf racing surface.
12' high covered drivers stand large enough to accommodate 30 drivers with true ADA accessibility at Silver Dollar RC Raceway.
76 permanent 4'x2' pit spaces, 28 of which are climate controlled at Silver Dollar RC Raceway.
5,000+ sq. ft. of available space for overflow pitting for Silver Dollar RC Raceway for large events.
Pit space for 165+ drivers with table, chair, light and power.
AMB RC4 scoring hardware with LiveTime race management software.
Professional catering on site.
Free trackside Wi-Fi internet access.
Hotels and restaurants within 1.5 miles of the facility.
Largest accessible parts inventory for racers available at AMain Performance Hobbies warehouse.
Plenty of parking and free overnight RV parking (no hookups).
LiveRC broadcast of all races http://amainsdrc.liverc.com/
Retrievable video footage of all races via LiveRC https://www.youtube.com/user/LiveRCvideos/playlists
For more information about Silver Dollar RC Raceway, please visit http://tracks.amainhobbies.com/silver-dollar-rc-raceway/
The facility has had three VRC-PRO layouts created as listed below: