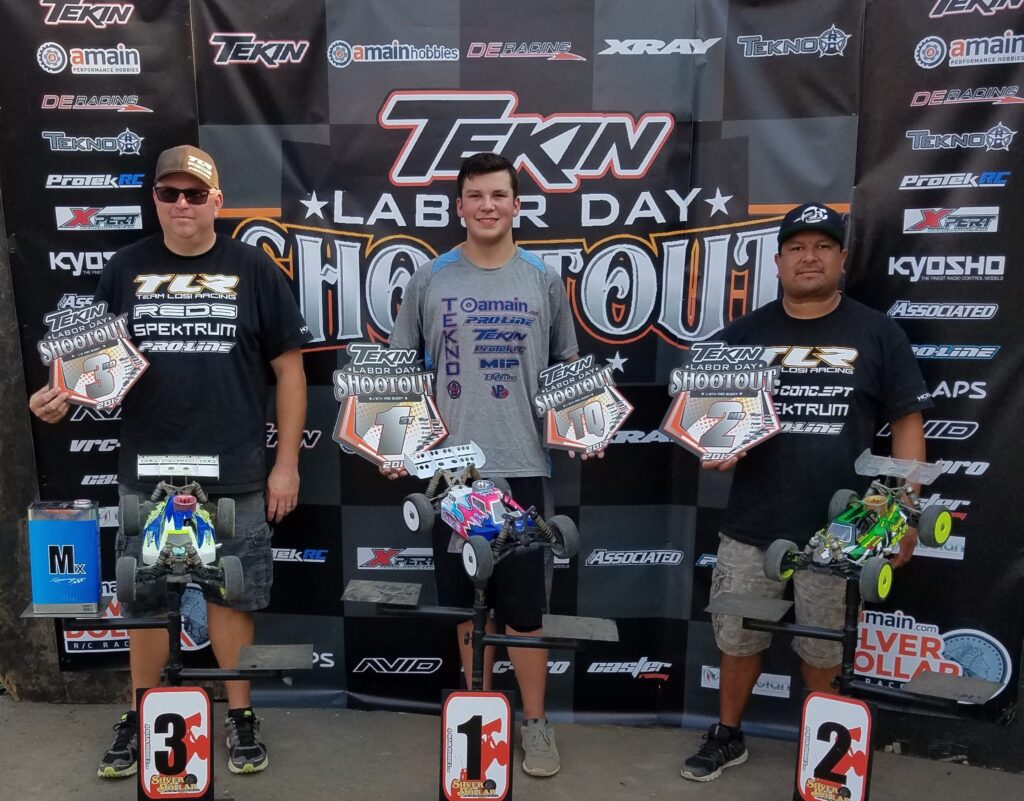 A Main Hobbies is proud to announce the 11th Annual Labor Day Shootout, a staple of the Northern California racing scene, will be held Sept 4th through September 5h as the first major racing event held at the Silver Dollar RC Raceway since COVID hit!
Located on the Silver Dollar Fairgrounds in Chico, CA, Silver Dollar RC Raceway was built in 2012 as the ideal location for large RC racing events and was selected to host the 2013 IFMAR Electric Off-Road World Championships and various ROAR National and Manufacturer events . The Labor Day Shootout is the first opportunity since COVID for racers to compete on the fresh NorCal soil. Classes for 1/8-scale nitro and electric vehicles, as well as electric short course trucks, will be offered at this grand reopening event.
"It has been tough to maintain our excitement for this!" said Kendall Bennett, CEO of A Main Hobbies. "We've been planning the Labor Day Shootout since the COVID restrictions have lightened up and what an exciting way to reopen Silver Dollar RC Raceway to the big race scene  than to throw a big race and invite everyone."
This outdoor 1/8th and SCT scale event race will be the first premier event at Silver Dollar RC Raceway for 2021.  A flowy awesome full size layout will go in place  for this year's event on the Silver dollar RC Raceway 200 x100 track area. This year all outdoor events will be ran wet and watered every heat to ensure the track stays consistent and chassis/tire wear is low. Weather this time of year is great and it's on a three day weekend making your travels a lot easier the day after the event. We hope you all can attend as top pros will be in the house for this annual event.
2014 promo race video can be found here: https://www.youtube.com/watch?v=UZP-2MT0zuU
2017 Manufacturers Cup video showing the track and exciting racing https://www.youtube.com/watch?v=3wP8F906gkE
Check our calendar and events page out for future races:http://tracks.amainhobbies.com/events-list/   and http://tracks.amainhobbies.com/calendar/
Hotel Information can be found at: http://tracks.amainhobbies.com/travel-resources/
Last  race report for event can be found here: https://www.amaintracks.com/2018-tekin-labor-day-shootout/
View last years race results here: http://amainsdrc.liverc.com/events/
When Sept 4th-5th 2021
Where Silver Dollar Way, Chico, CA (map)
Presented by: A Main Hobbies
Friday Sept 3rd – Controlled Practice / Registration 10am to 9pm
Saturday Sept 4th -Practice and Qualify 9am to 6pm
Sunday 9-5th – Qualify and Mains 9am to 5 pm
Entry Fee:     $ 50 first class
$ 30 second class
$ 20 each additional class
Visit the Facebook page and feel free to invite your friends: https://www.facebook.com/events/320432442852798
Classes:
1/8th Classes:
1/8th Expert Buggy
1/8 Open Buggy
1/8 Expert Truggy
1/8 Open Truggy
1/8 Expert E Buggy
1/8 Open E Buggy
1/8 E Truggy
1/8 40+ Buggy
1/8 40 +Truggy
PRO 4 SCT
About the facility:
Silver Dollar RC Raceway is owned and operated by Amainhobbies.com and is considered by many to be the premier outdoor race facility in the United States. Silver Dollar RC Raceway has hosted 2 ROAR Nationals, one IFMAR World Championship and many big races with absolute success. We have a very knowledgeable track crew and cater to your racers.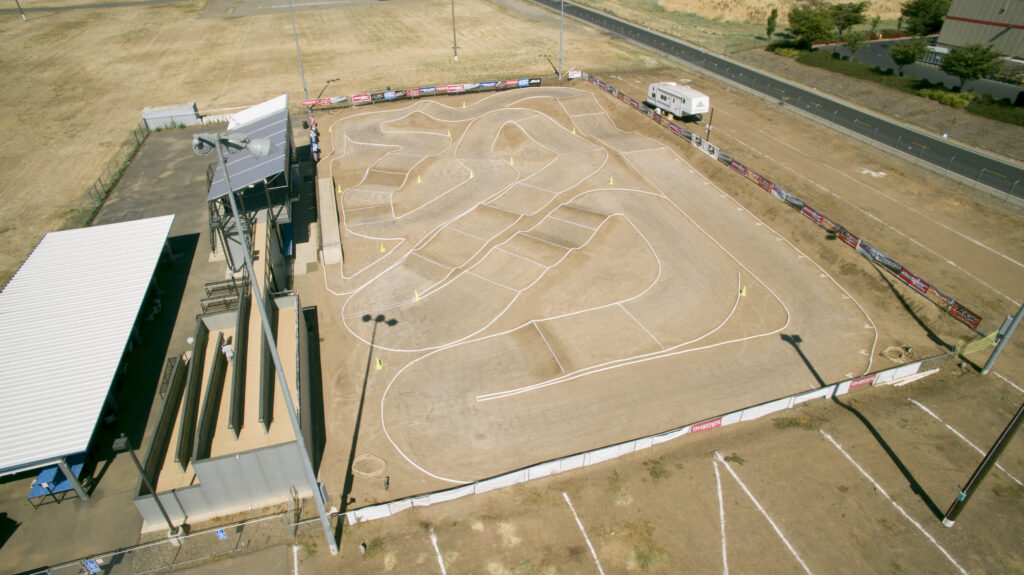 Track Details:
Silver Dollar RC Raceway is 200 x 110' outdoor high-quality dirt racing surface.
12' high covered drivers stand large enough to accommodate 30 drivers with true ADA accessibility at Silver Dollar RC Raceway.
76 permanent 4'x2' pit spaces, 28 of which are climate controlled at Silver Dollar RC Raceway.
5,000+ sq. ft. of available space for overflow pitting for Silver Dollar RC Raceway for large events.
Pit space for 165+ drivers with table, chair, light and power.
AMB RC4 scoring hardware with LiveTime race management software.
Professional catering on site.
Free trackside Wi-Fi internet access.
Hotels and restaurants within 1.5 miles of the facility.
Largest accessible parts inventory for racers available at AMain Performance Hobbies warehouse.
Plenty of parking and free overnight RV parking (no hookups).
LiveRC broadcast of all races http://amainsdrc.liverc.com/
Retrievable video footage of all races via LiveRC https://www.youtube.com/user/LiveRCvideos/playlists
For more information about Silver Dollar RC Raceway, please visit http://tracks.amainhobbies.com/silver-dollar-rc-raceway/
The facility has had three VRC-PRO layouts created as listed below: