2018 Tekin Labor Day Shootout
2018 Tekin Labor Day Shootout
AMainhobbies.com would like to first off thank all the racers that attended this years 2018 Tekin Labor Day Shootout race at Silver Dollar RC Raceway and making it a great success.
This year AMain.coms Kevin Jelich (KJ) combined with Shane Mouton and Jerry Douglas put down a great layout and perfectly ran race in the 95 degree hot weather with 120 entries. The 150 ft x 110 ft dirt track and 100 x 60 turf layout where fast, consistent, had great flow and produced some great racing which was complimented by the informative and exciting race announcing of KJ and Shane Mouton. The layouts ran both 1/10th and 1/8th scale classes very well. This combination would prove a hit to the attending entries as you could practice on the one track while racing was going on at the other. This would ensure racers would get dialed in and get plenty of track time. This would bring out some of the best racing to date and some exciting close battles and finishes.
Needless to say there wasn't any shortage of great racing and close battles as you can see by the video links and results below.
AMainhobbies would like to thank everyone who attended and congratulate the TQs and top three on their achievements.
Be looking out for our next big events here for 2018: https://www.amaintracks.com/events-list/
2018 Tekin Fall Brawl
Main results can be found here: 2018 Tekin Labor Day Shootout RoundResult-Round4
https://www.amaintracks.com/wp-content/uploads/2018/09/2018-Tekin-Labor-Day-Shootout-RoundResult-Round4.pdf
Final Results can be found here: 2018 Tekin Labor Day Shootout FinalStandings
https://www.amaintracks.com/wp-content/uploads/2018/09/2018-Tekin-Labor-Day-Shootout-FinalStandings.pdf
1:8th E- Buggy
1st –  CJ Jelin (TQ)
2nd – Brian Strange
3rd – Bryce Beaver
Video of main event can be found here: https://youtu.be/hAsoj4b9kJU
Race Results can be found here: http://amainsdrc.liverc.com/results/?p=view_race_result&id=1482572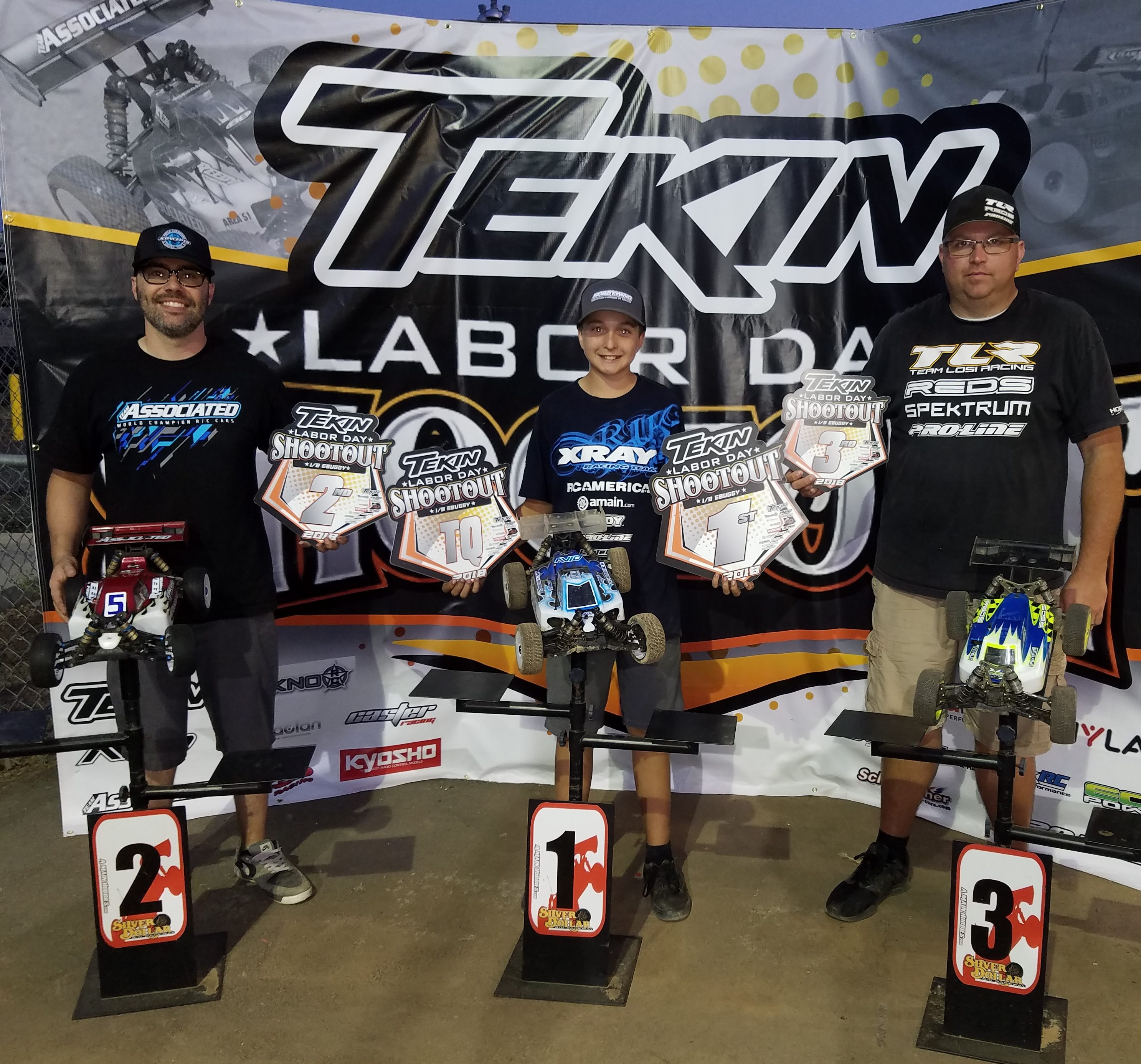 1:8th Open Nitro Buggy
1st – Kerry Lemos (TQ)
2nd –Dante Bonetti
3rd –Chris Wilson
Video of main event can be found here: https://youtu.be/n-016AqzR7I
Race Results can be found here: http://amainsdrc.liverc.com/results/?p=view_race_result&id=1482576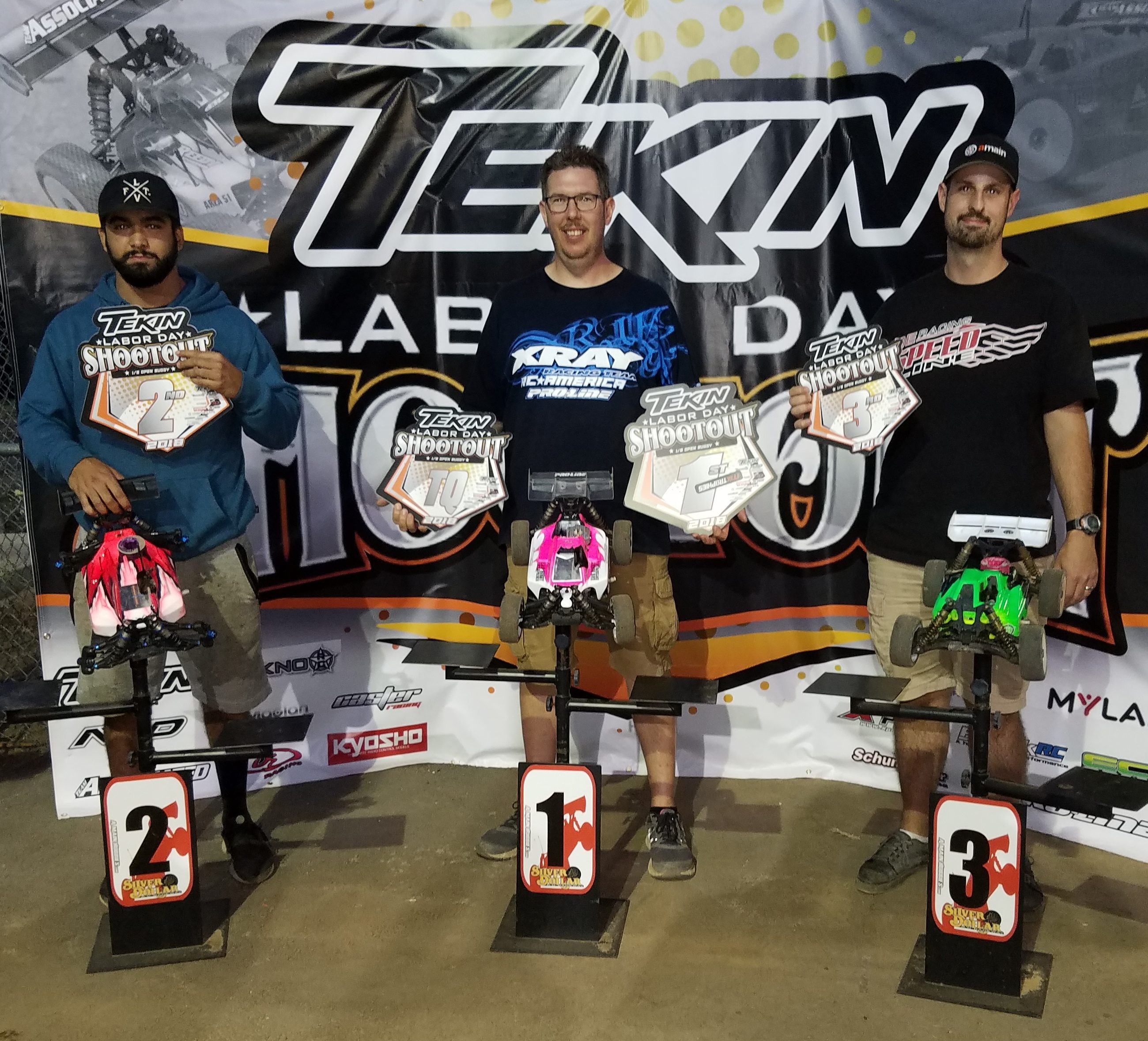 1:8th Pro Nitro Buggy
1st – CJ Jelin (TQ)
2nd –Phillip Atondo
3rd –Brad Nibbelink
Video of main event can be found here: https://youtu.be/JhxdDbZwvCg
Race Results can be found here: http://amainsdrc.liverc.com/results/?p=view_race_result&id=1482574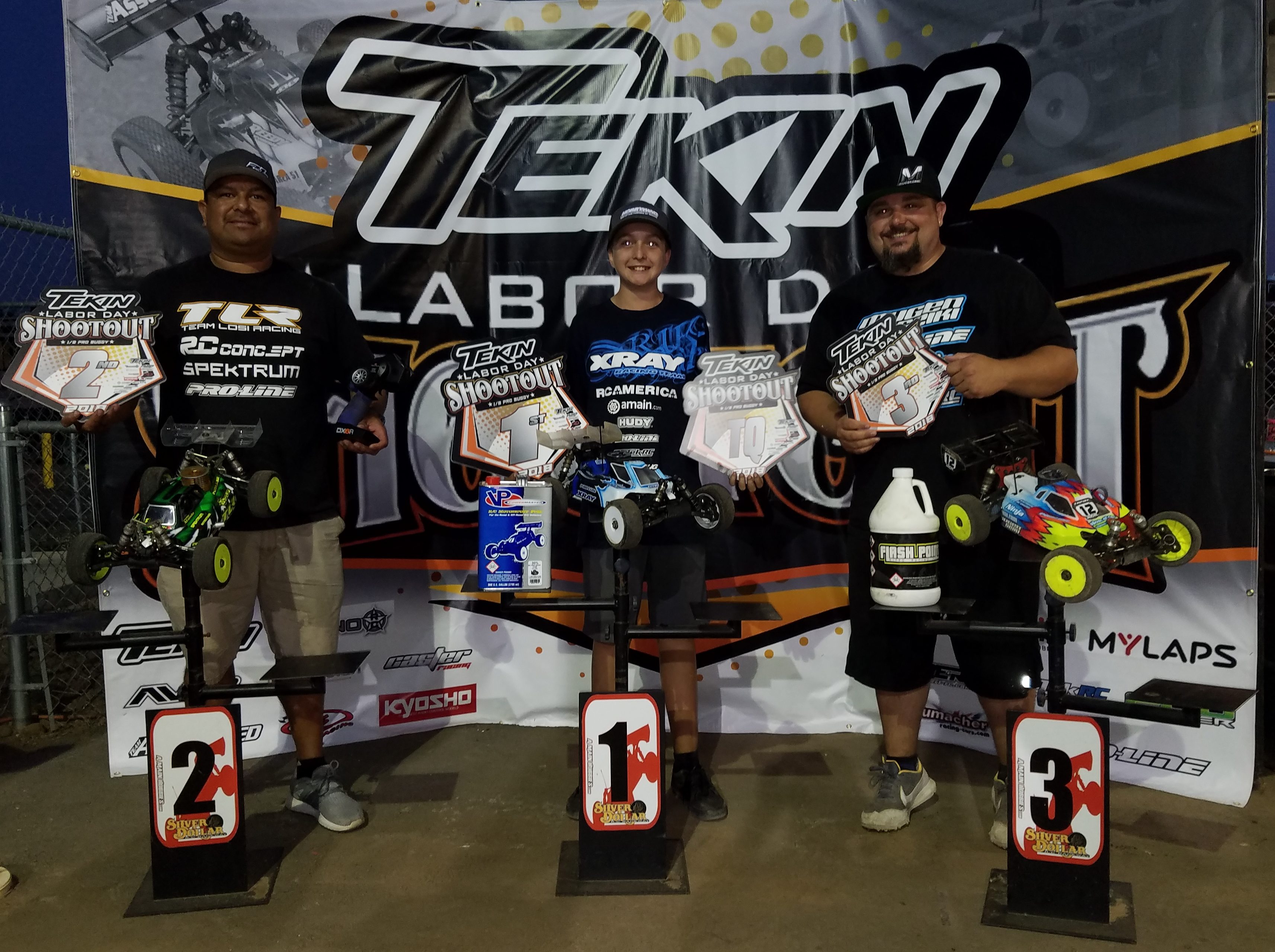 Pro 4 Short Course Truck
1st – Chris Wilson (TQ)
2nd –Tom Shields
3rd –Lewis Point
Video of main event can be found here: https://youtu.be/tG86TcpE0y8
Race Results can be found here: http://amainsdrc.liverc.com/results/?p=view_race_result&id=1482575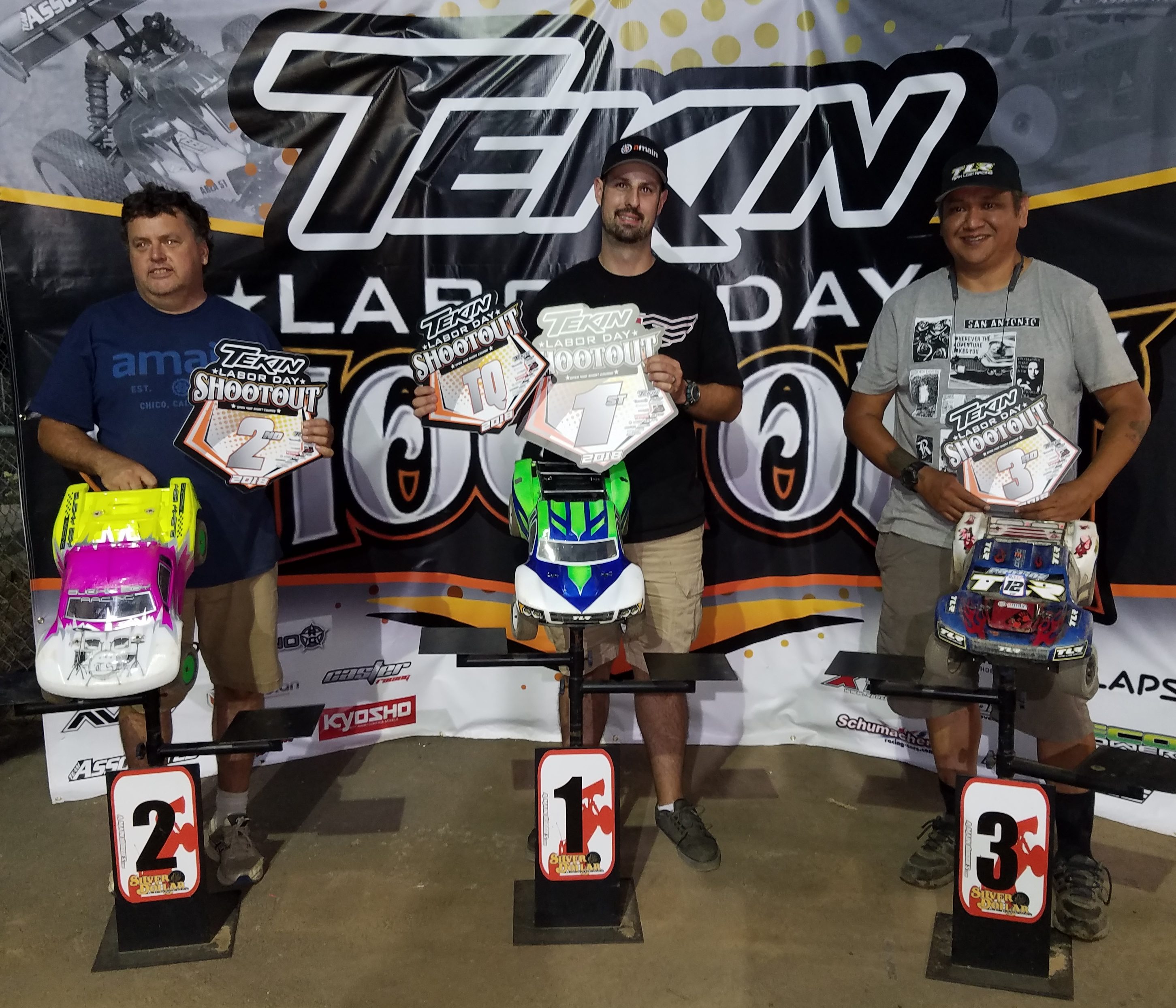 13.5 4wd Buggy
1st – Kendall Bennett
2nd –Patrick Zhao (TQ)
3rd – Ryan Brignani
Video of main event can be found here: https://youtu.be/VXO0CGXOANY
Race Results can be found here: http://amainsdrc.liverc.com/results/?p=view_race_result&id=1482577
Open Nitro Truggy
1st –CJ Jelin (TQ)
2nd –Bryce Beave
3rd –Mark Schroeder
Video of main event can be found here: https://youtu.be/qyyLBkv8ySg
Race Results can be found here: http://amainsdrc.liverc.com/results/?p=view_race_result&id=1482579

Rookie
1st – Nev Witherspoon
2nd –Dale Moore (TQ)
3rd – Jack Wynia
Video of main event can be found here: https://youtu.be/lAbuoIyTEGc
Race Results can be found here: http://amainsdrc.liverc.com/results/?p=view_race_result&id=1482580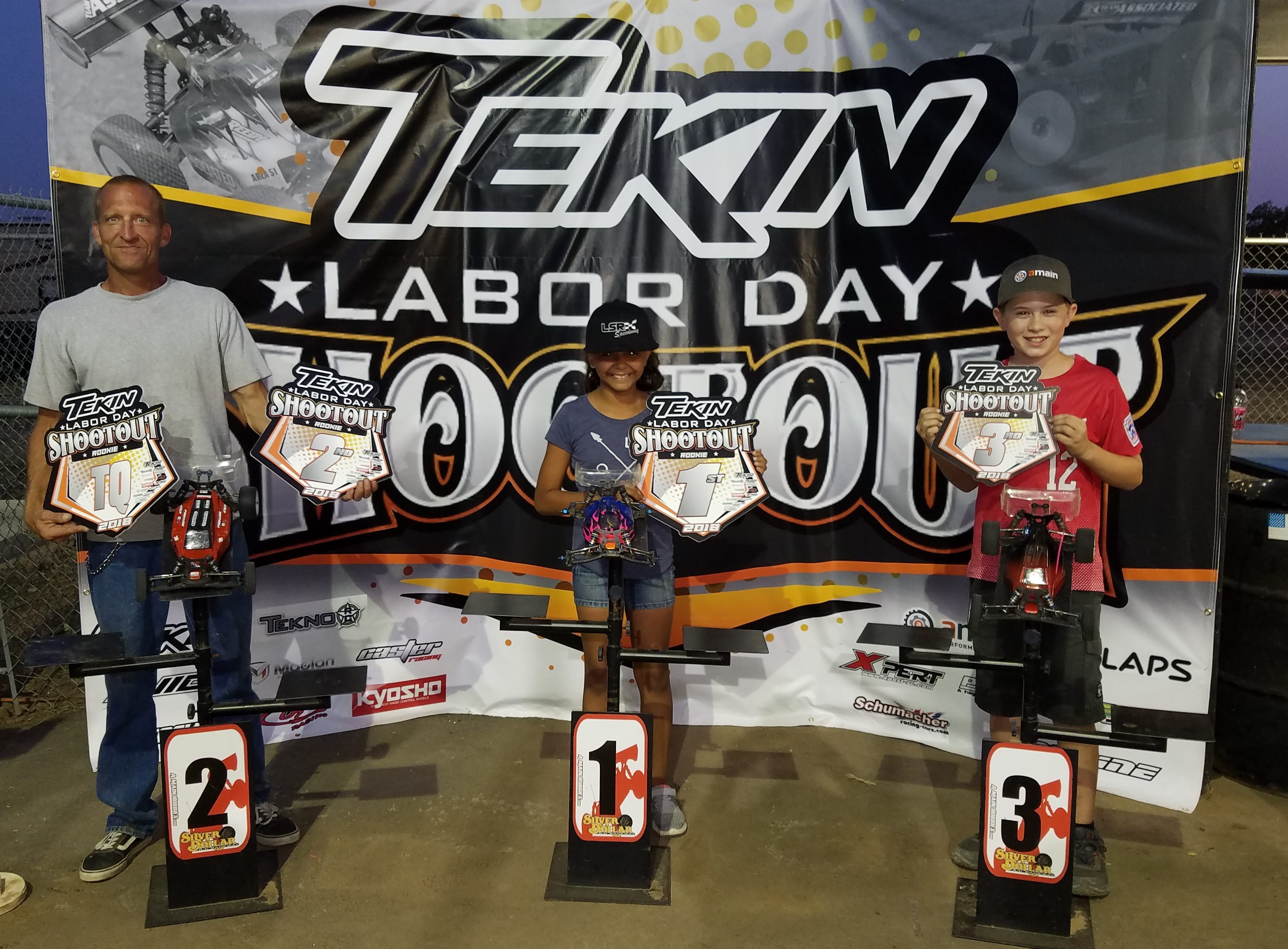 2wd Open Buggy
1st – Brian Strange (TQ)
2nd –Nathan Bernal
3rd – Evan Carton
Video of main event can be found here: https://youtu.be/027sGAlDe1Y
Race Results can be found here: http://amainsdrc.liverc.com/results/?p=view_race_result&id=1482585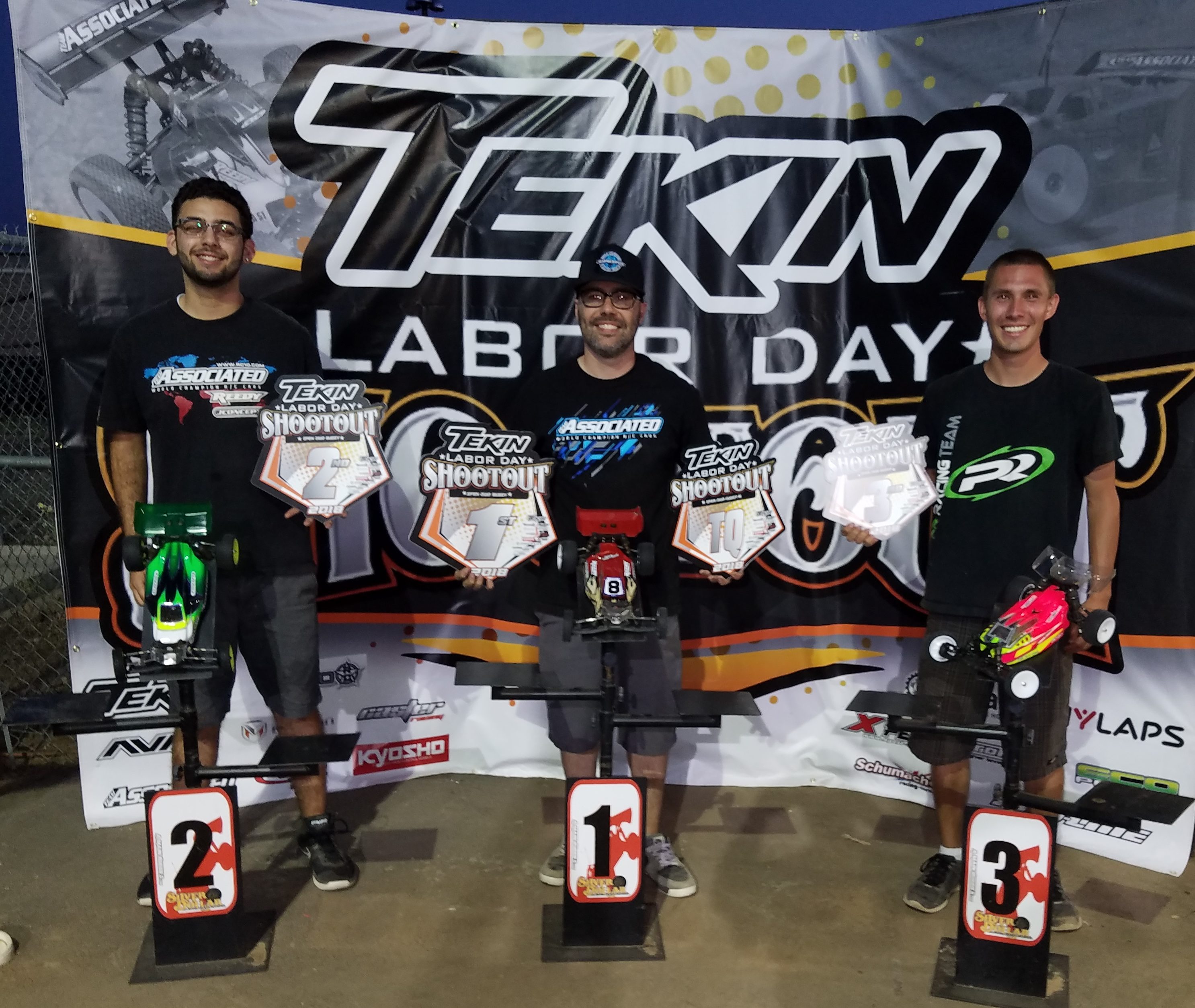 Stock 2wd Buggy
1st – Jeavan Lowry
2nd –Jeremy Hamm
3rd –Shane Mouton
Video of main event can be found here: https://youtu.be/D0vKW3WbhvM
Race Results can be found here: http://amainsdrc.liverc.com/results/?p=view_race_result&id=1482582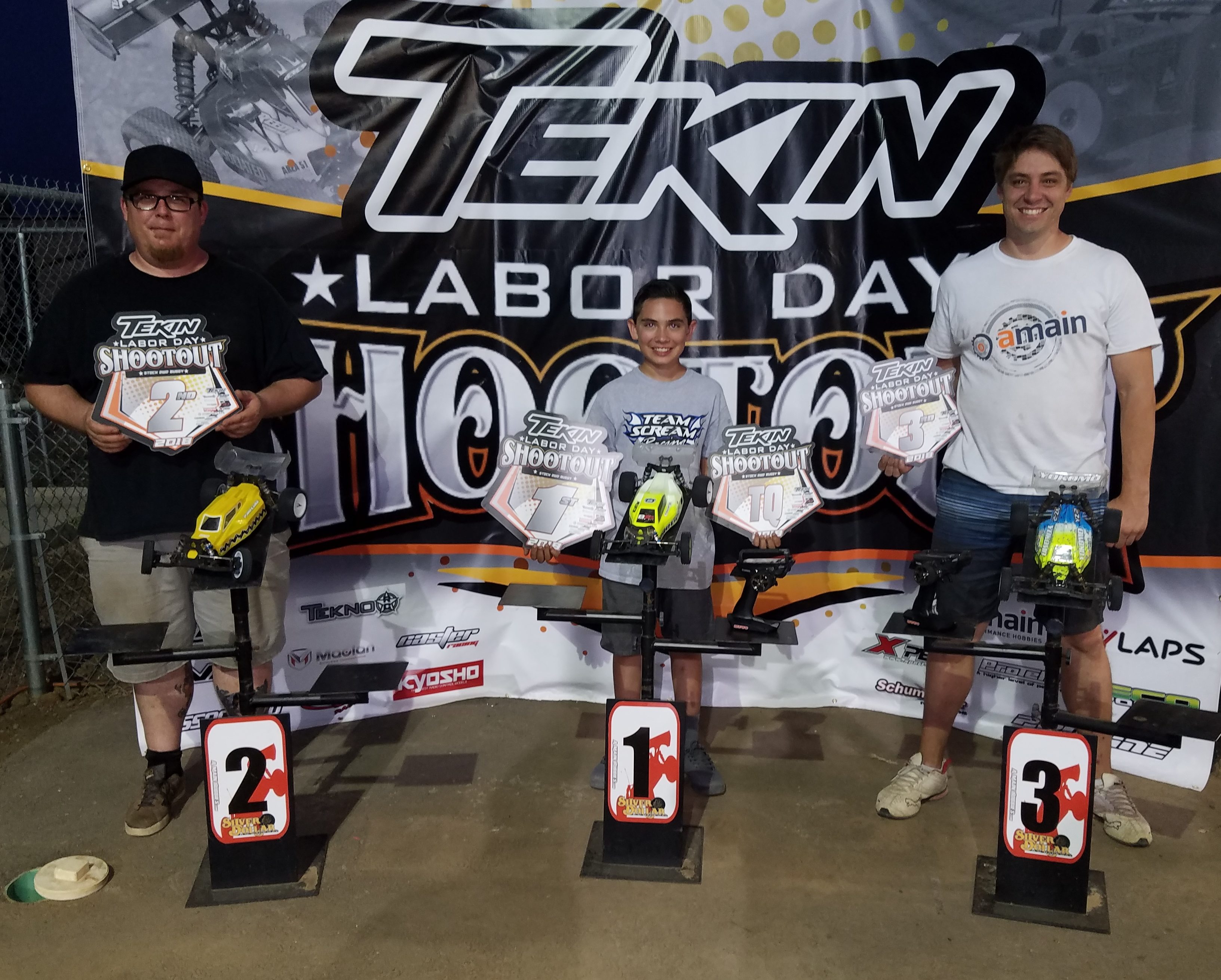 Pro Stock 2wd Buggy
1st – Evan Carton
2nd –ToddPearson (TQ)
3rd – Kendall Bennett
Video of main event can be found here: https://youtu.be/EqXMcDp9zDY
Race Results can be found here: http://amainsdrc.liverc.com/results/?p=view_race_result&id=1482587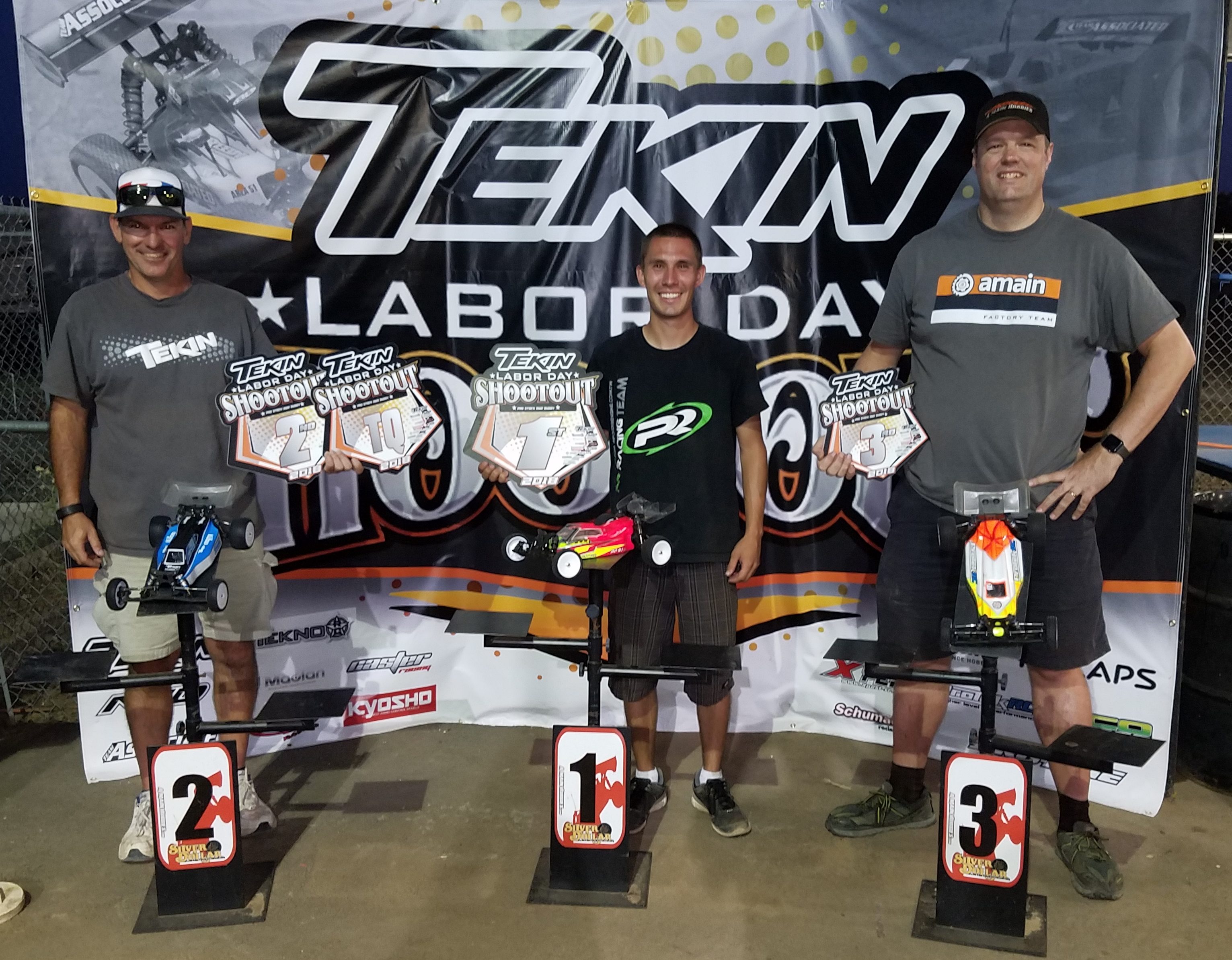 2018 Sponsors: