2021 Tekin Labor Day Shootout
2021 Tekin Labor Day Shootout

AMainhobbies.com would like to first off thank all the racers that attended this years 2021 Tekin Labor Day Shootout race at Silver Dollar RC Raceway and making it a success.
This year AMainHobbies Kevin Jelich (KJ) put down a great layout and smooth ran race over the two day event for the 100 entry turnout. The full size layout was a hit amongst the racers with laptimes for most in the low 40 seconds range and made for great racing and qualifying. Racers got plenty of track time with an all day practice Friday and Saturday morning practice. Gates would open at 8 am Saturday with 2.5 hours of open practice followed by some track prep and drivers meeting. Following that would be three rounds of qualifying Saturday finishing up the day at 7 pm with an open track till 9pm for those wanting more track time. Sunday would kick off 8am gates open with round 4 starting at 9am and done by 11:30am. Mains would kick off at 12pm with full 30 minute mains for Nitro classes and 8minutes for electric and be all wrapped up by 5pm followed by a trophy presentation.
Needless to say there wasn't any shortage of great racing and close battles as you can see by the results below.
AMainhobbies would like to thank everyone who attended and congratulate the TQs and top three on their achievements.
Be looking out for our next big events here: https://www.amaintracks.com/events-list/
2021 Tekin Labor Day Shootout

Main results can be found here: 2021 Tekin Labor Day Shootout main results
https://www.amaintracks.com/wp-content/uploads/2021/09/RoundResult-Round5.pdf
Final Results can be found here: 2021 Tekin Labor Day Shootout FinalResults
https://www.amaintracks.com/wp-content/uploads/2021/09/FinalResults.pdf
PRO 4 SCT
1st –  Greg Philpott (TQ)
2nd – Brian Lotten
3rd – Bailee Rodgers
Video and results of main event can be found here: https://amainsdrc.liverc.com/results/?p=view_race_result&id=3175195
1:8 Expert Nitro Buggy
1st –  Kyle Turner
2nd – Mason Eppley (TQ)
3rd – Dennis Wilson
Video and results of main event can be found here: https://amainsdrc.liverc.com/results/?p=view_race_result&id=3175191
1:8 Sportsman Nitro Truggy
1st –  Collin Beaver (TQ)
2nd – David Braun
3rd – Jason Turner
Video and results of main event can be found here: https://amainsdrc.liverc.com/results/?p=view_race_result&id=3175197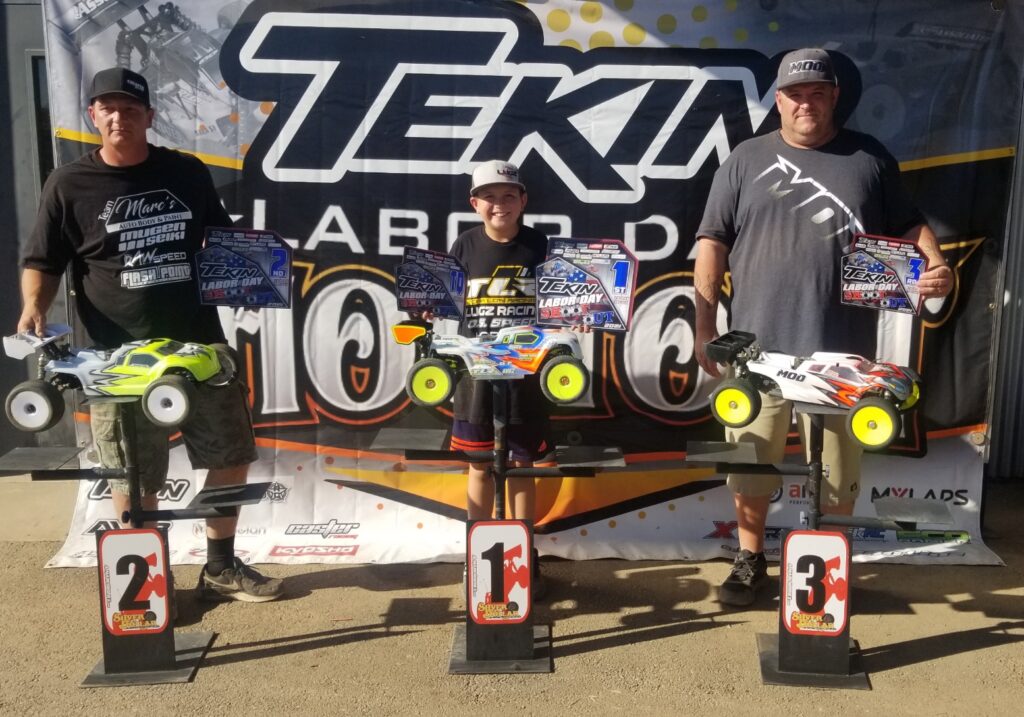 1:8 Expert E Buggy
1st –  Kyle Turner (TQ)
2nd – Phillip Atondo
3rd – Jack Ingberg
Video and results of main event can be found here: https://amainsdrc.liverc.com/results/?p=view_race_result&id=3175198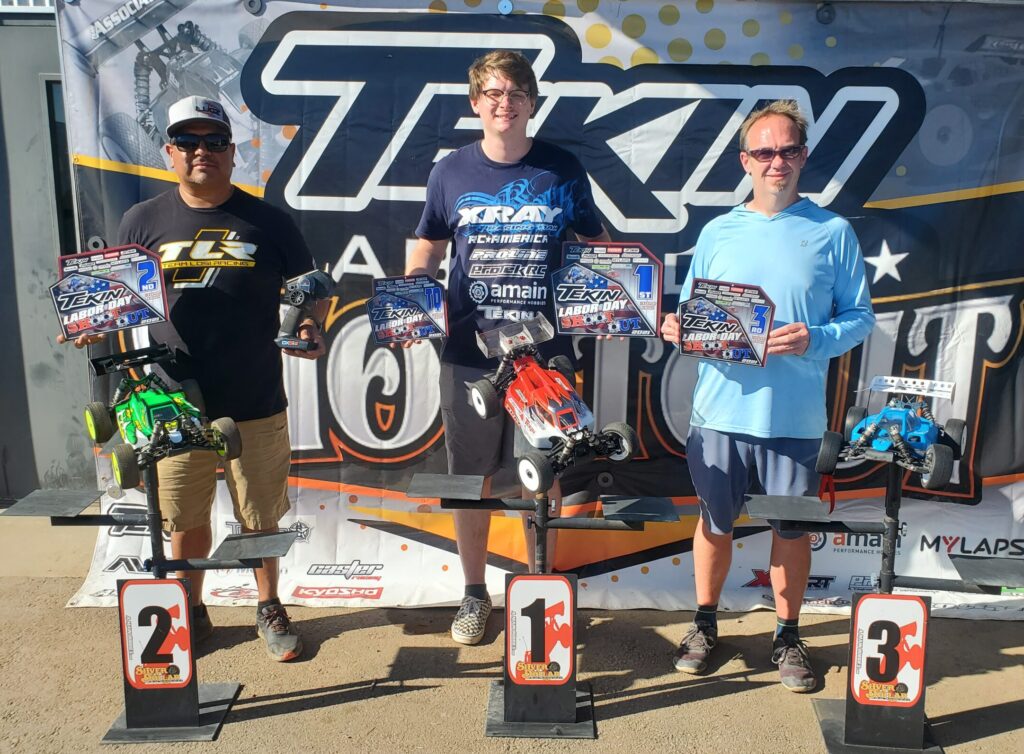 1:8 Sportsman E Buggy
1st –  Robert Yancey
2nd – Greg Philpott (TQ)
3rd –Bart Cross
Video and results of main event can be found here: https://amainsdrc.liverc.com/results/?p=view_race_result&id=3175193
1:8 Expert Nitro Truggy
1st –  Kyle Turner (TQ)
2nd – Caleb Vue
3rd –Jaden Tiu
Video and results of main event can be found here: https://amainsdrc.liverc.com/results/?p=view_race_result&id=3175202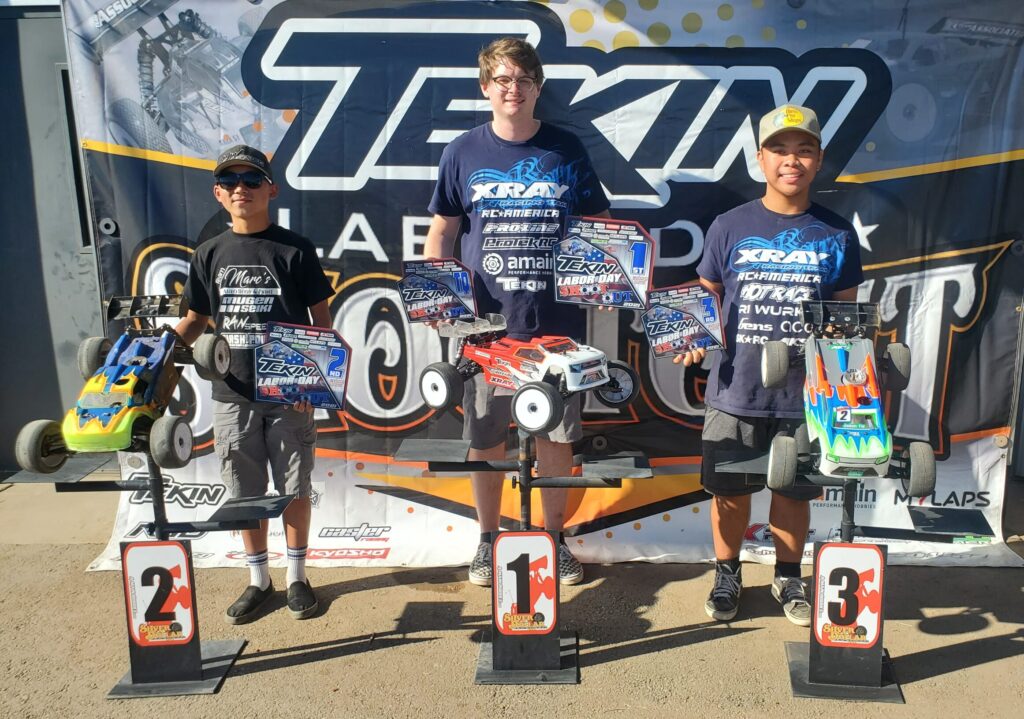 1:8 E Truggy
1st –  Nic LaDuc(TQ)
2nd – Brian Lotten
3rd – Bucky Moak
Video and results of main event can be found here: https://amainsdrc.liverc.com/results/?p=view_race_result&id=3175202
1:8 Sportsman Nitro Buggy
1st –  Collin Beaver (TQ)
2nd – Robert Yancey
3rd – Daniel Fregoso
Video and results of main event can be found here: https://amainsdrc.liverc.com/results/?p=view_race_result&id=3175200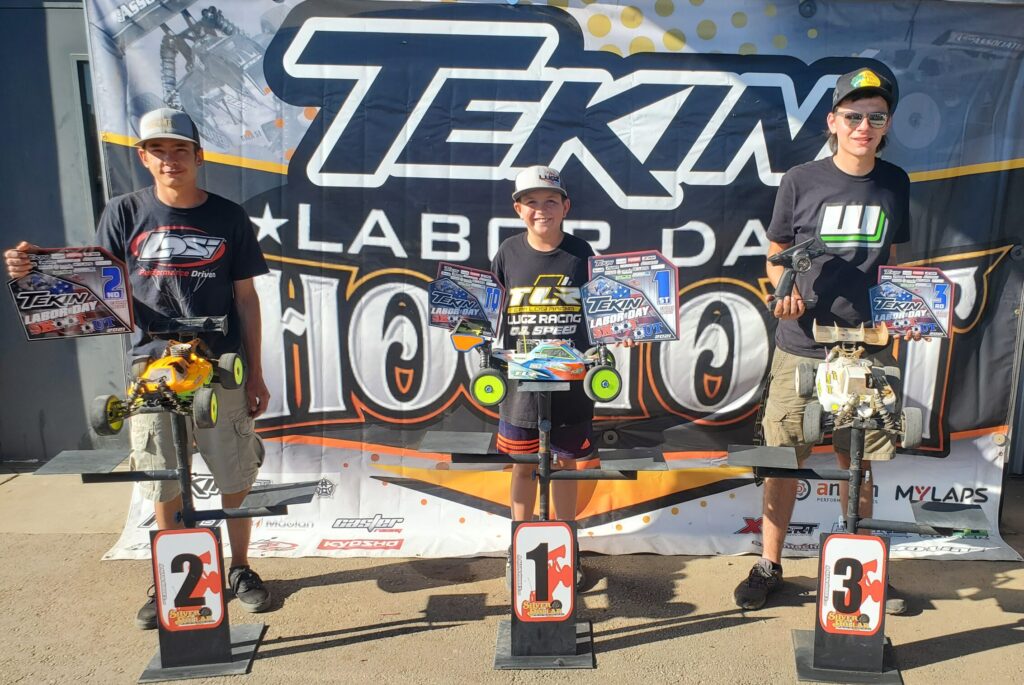 1:8 40+ Nitro Buggy
1st –  Dennis Wilson
2nd – Mike Gordon
3rd – Dominic Favorito
TQ- Bryce Beaver
Video and results of main event can be found here: https://amainsdrc.liverc.com/results/?p=view_race_result&id=3175199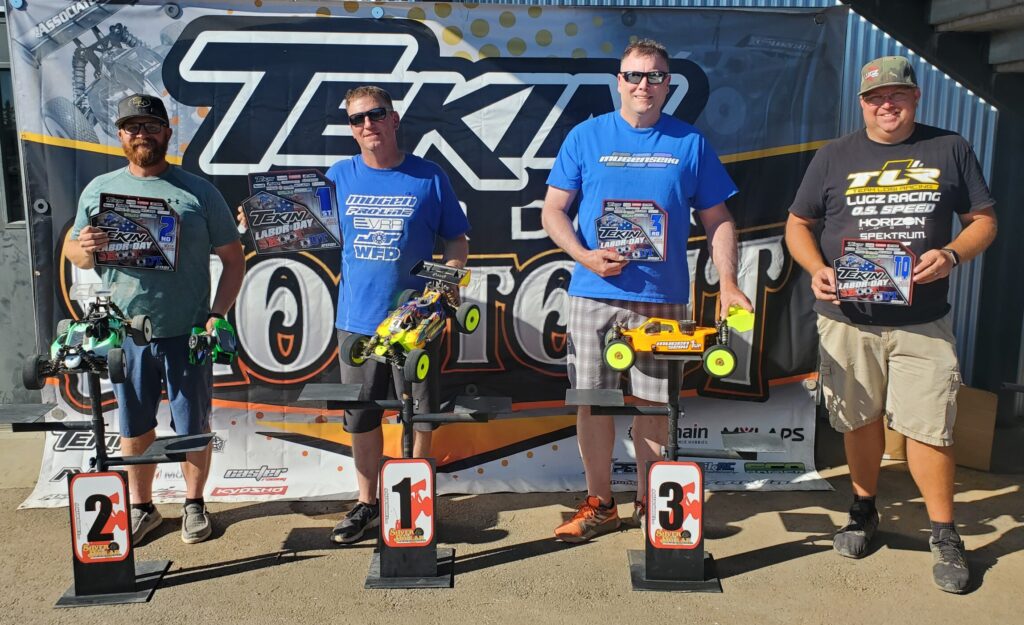 2021 Sponsors: