2019 AMainHobbies Manufacturers Cup By Tekin
Manufacturers' Cup "More Fun" Says Top Pros
Some great racing between Spencer Rivkin and Ryan Maifield:
For race results and videos, please use the following links provided by Liverc.com:
Pro Classes: http://amainsdrc.liverc.com/results/?p=view_event&id=306512
Open Classes: http://amainsdrc.liverc.com/results/?p=view_event&id=306446
Chico, CA. June 2, 2019—AMainHobbies hosted the Third annual Manufacturers' Cup present by Tekin at the world-famous Silver Dollar RC Raceway. The race pitted the top pros against one another in four heads-up 14-minute races. Many of the elite drivers were in attendance including: Ryan Maifield, Adam Drake, Spencer Rivkin, Alex Kosciuszek, Broc Champlin, CJ Jelin,  Phillip Atondo, Mason Eppley and Kyle Layton, 
The pros results were combined with open class drivers using the same chassis to determine the overall manufacturer champion. "Moto style" starts were also a key element to the Manufacturers' Cup. Racers would blast down the front straightaway to the first corner vying for the holeshot—surprisingly, most of the starts were clean thanks to a uniquely shaped starting grid. The decision to depart from a traditional IFMAR style race was made to provide more excitement for both the racers and spectators—It worked again for the 3rd year!
It's always fun to watch the best racers compete heads up, and it's even better when they battle multiple times a day.  In Pro Buggy,  Mugens Ryan Maifield  mixed it up with Assocaited's Spencer Rivkin . The Pro Buggy class came down to the final race with Maifield and Rivkin dicing it out for top honors coming down to the last two laps.
For Pro Buggy, over the 4 rounds, Spencer Rivkin took 2 race wins which would pit him against Ryan Maifields 2 race wins forcing a tie breaker coming down to fastest laps and time on their quickest win. Spencers Run in round 3 would be the decider giving him the overall win over Ryan Maifield with Drake Coming in 3rd in Pro Buggy. In Pro Buggy Spencer Rivkin was running AE chassis , JConcepts Stacker Tires and JConcepts Body.
In Pro Truggy with 3 round wins Ryan Maifield wrapped up the overall victory. Alex Kosciuszek would take home 3 third places finishes to take 2nd overall, and Broc Champlin would finish a 2nd a 3rd and 4th place to take 3rd overall. In Pro Truggy, Ryan Maifield would take home the overall running Mugen Chassis, JConcepts Triple Dees and JConcepts Finisher Body.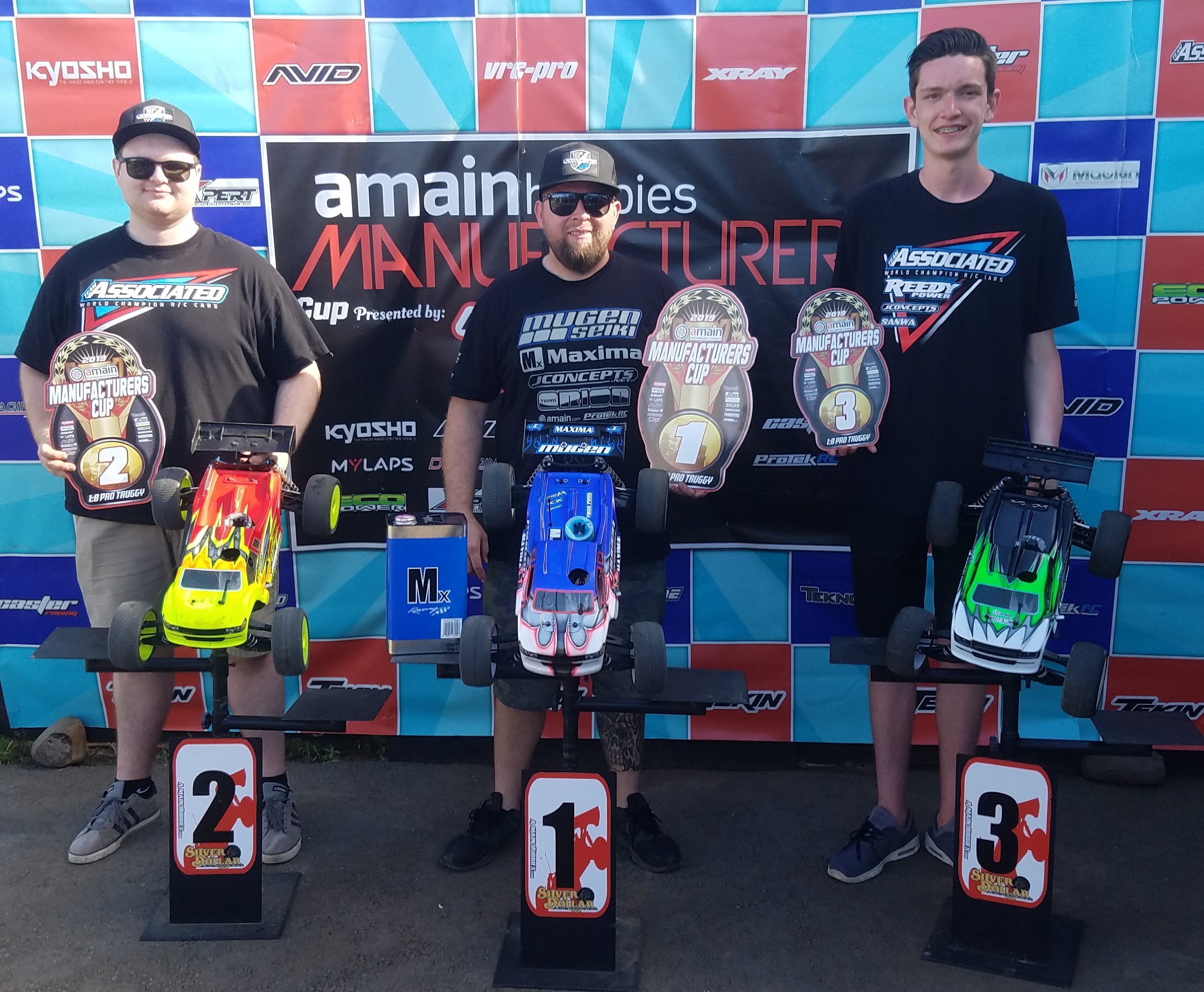 In Pro Ebuggy, Spencer Rivkin would take 2 wins, with Alex Kosciuszek and Mason Eppley taking 1 each. This would give Rivkin the overall win with Alex Kosciuszek 2nd and Mason Eppley 3rd.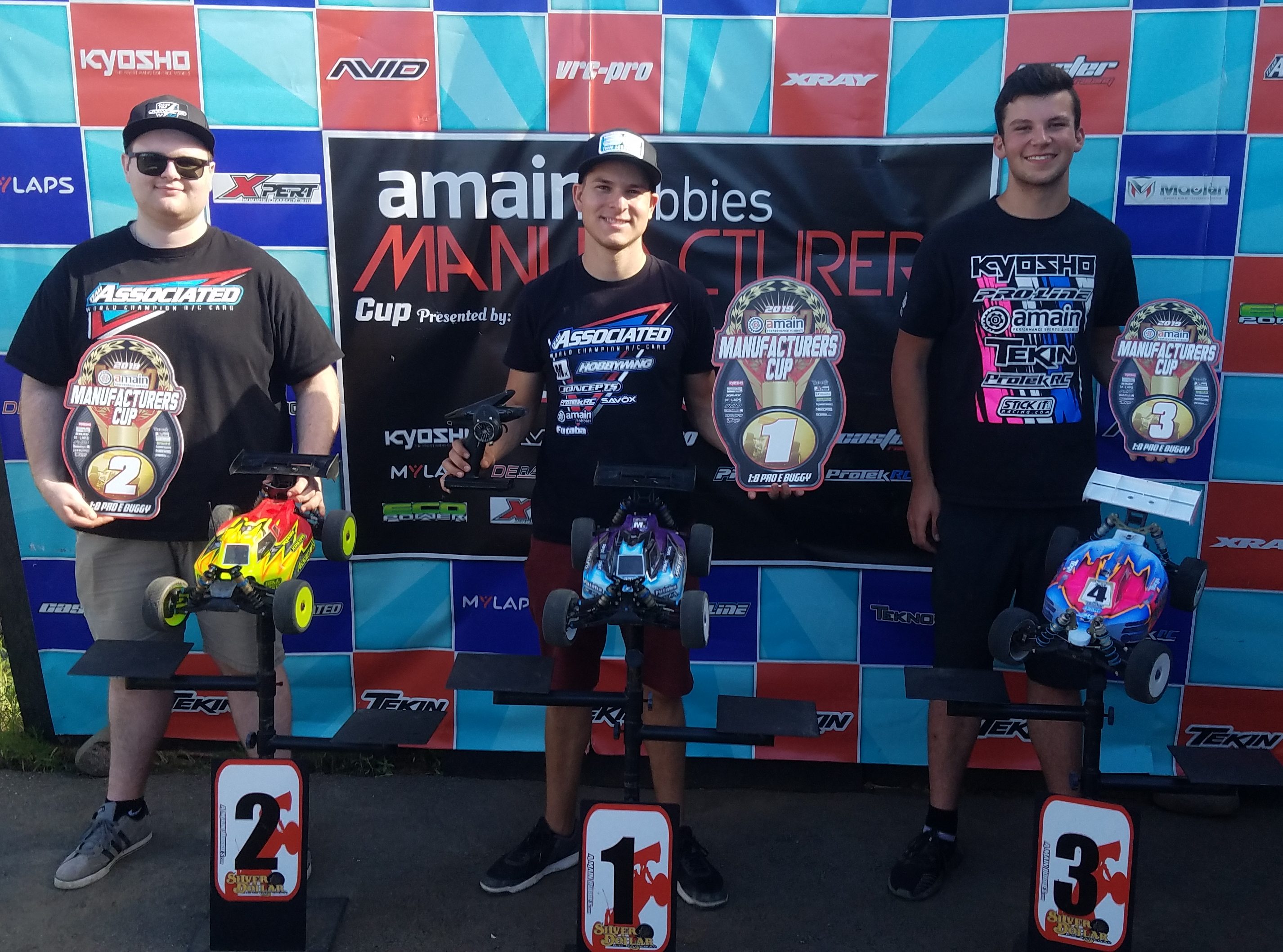 With the Overall win in Pro Buggy and Open Buggy Team Associated would take home the Manufacturers Cup Team title.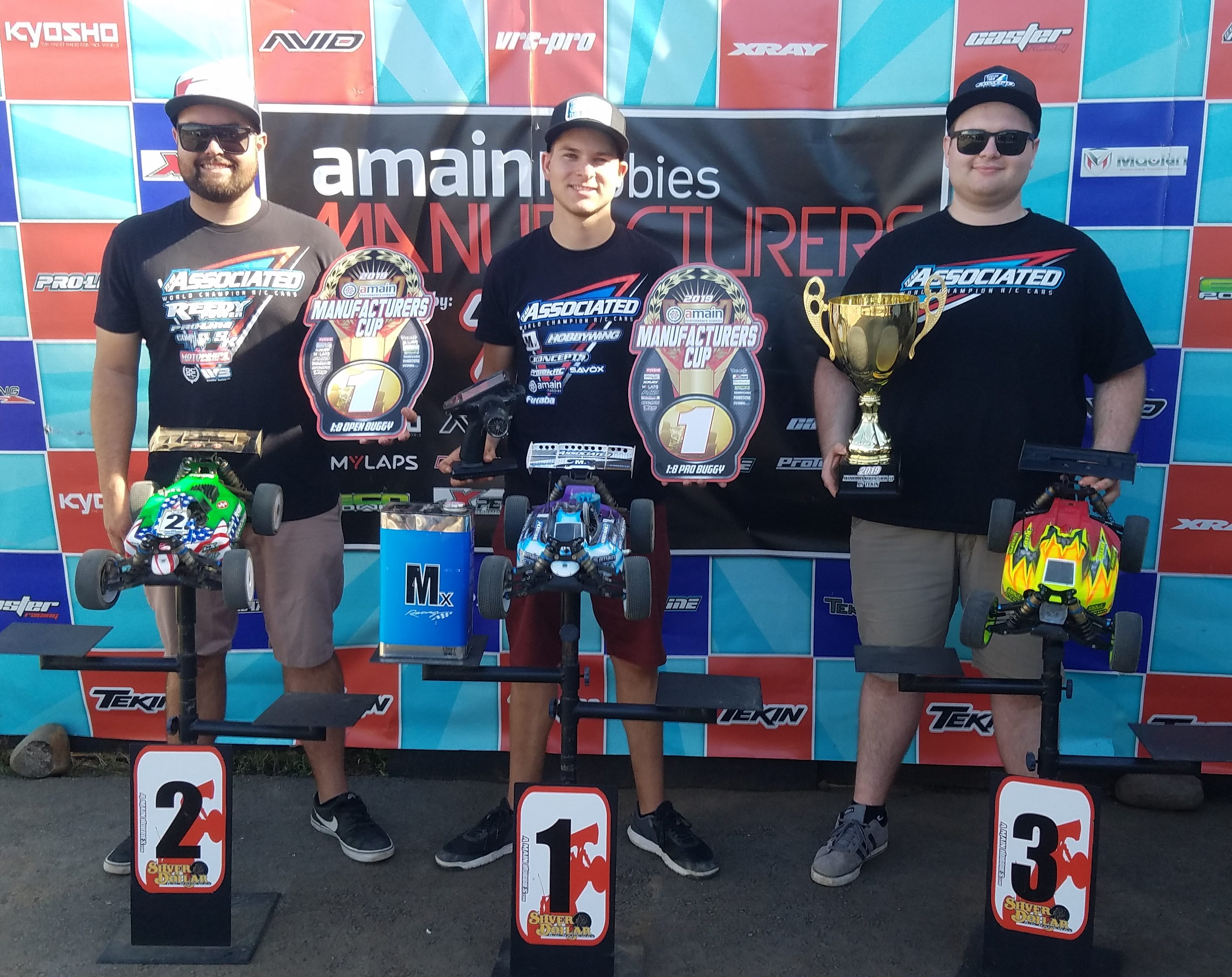 In 40+ Buggy Richard Saxton would take the win, 40+ Ebuggy would see Jeff Wittman take the victory, 40+ truggy was won by Brian Curran, Open Buggy and Open Truggy went to Nick Wautlet,  In Ebuggy Bryce Beaver and Etruggy Marcus Plumlee, would take the win and finally in short course Rick Burgard was victorious.