2019 California Turf Cup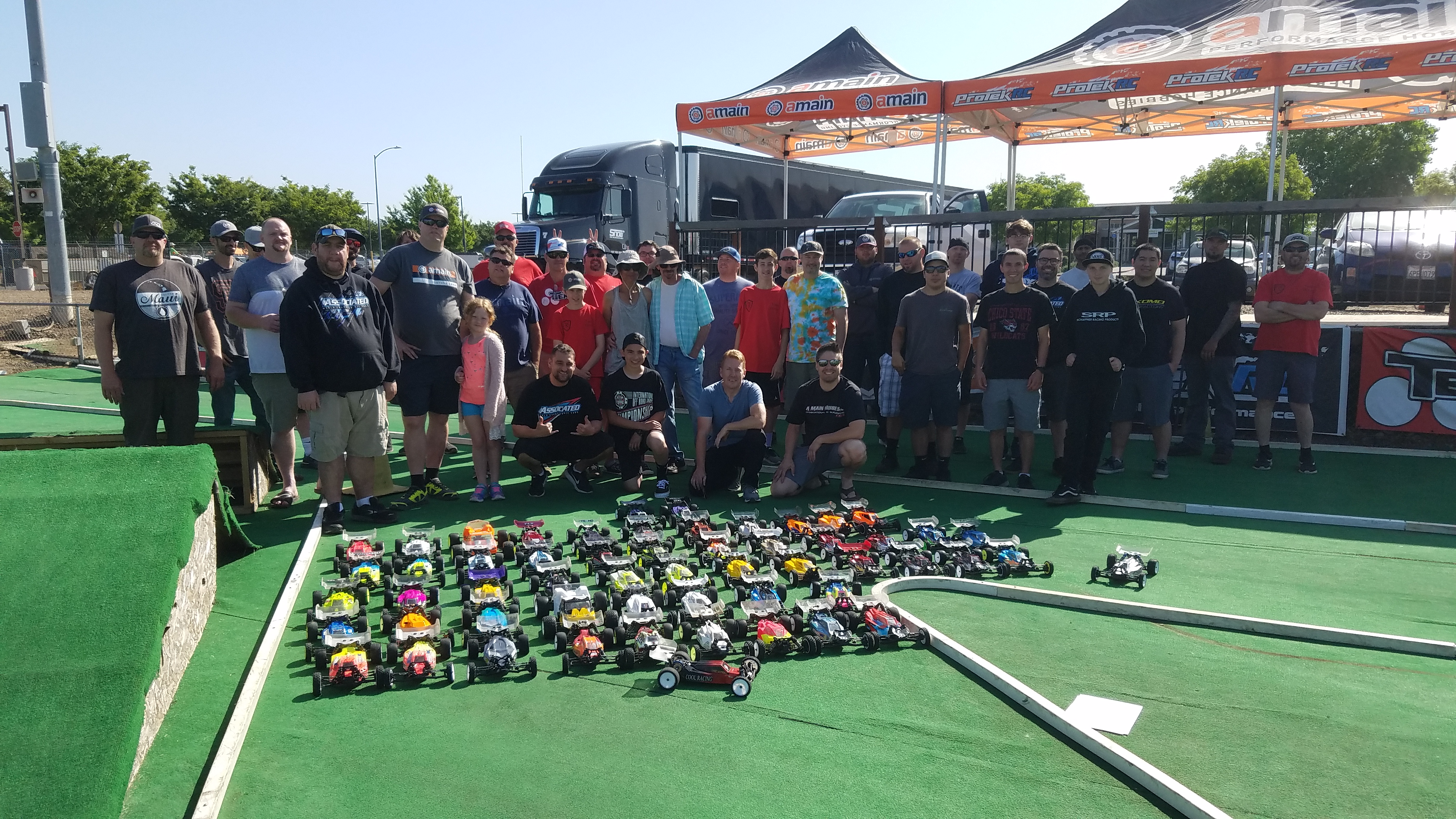 Over the weekend of May 4th (70) entries from all over Northern California, Nevada and Oregon converged on the Silver Dollar RC Raceway Raceway, located in Chico, CA to battle in 6 different divisions at the 2019 California Turf Cup.
After one packed morning of practice, 24 qualifying heats ( 3 Rounds), 12 main events (double A Main), 70 entries and 2 days of action on the track, the 2019 edition of the  California Turf Cup is now in the books, and what a fun weekend of racing it was. Racers started to show up as early as 9:00 a.m. on Friday morning to get their first laps on the new turf 1/10th layout. Practice and racing didnt end till Saturday 7pm. The layout was fast, fun, racy and consisted of a new expansion of a wall ride.The turf layout was a hit with all the racers . The layout made for some of the best racing action we've seen at at the new redesigned Silver Dollar RC Raceway.
Friday would consist of a full day of practice from 9am to 9pm allowing racers to get really dialed in and to get back and get some sleep at a decent time before Saturday qualifiers and mains started. Friday would start with open practice at 9 a.m. when drivers would get their first opportunity on the turf layout. Drivers would spend the day hard at work figuring out the best lines and setups in hopes of making one of Saturday's A finals. The turf track was super fast and racey seeing 1/10th scale lap times in the 21-25 second range.
Saturday morning came early with doors opening at 7am. There were a bunch of drivers still showing up for their first practice laps as everyone else was trying to get their last few laps before the start of qualifying. Race directors Shane Mouton and KJ at 10:00am would kick off 3 rounds of qualifying with great informative announcing allowing the racers to put down fair qualifying using the IFMAR live loop start process. Racers would work together in this format to put an effort at their two best runs out of three to seed them into their main events. Qualifying would go on all day till three rounds where complete and this would start the main events.
Main events started early Saturday afternoon at 2:45pm and now the amazing race announcing of Shane Mouton and KJ would really be heard. Shane and KJ would observe most of the main events to ensure clean, exciting racing would take place . Racers would do an amazing job of policing themselves when incidents would happen and this made for some of the cleanest and best main races seen to date at Silver Dollar RC raceway. Some exciting finishes and lots of last lap passes would go down keeping the spectators entertained all day. Mains would finish up early in the evening and the awards presentation would take place with photos of top threes in typical AMain Performance Hobbies fashion.
Your every main event PDF File can be downloaded here: 2019 California Turf Cup RoundResult-Round4
link: https://www.amaintracks.com/wp-content/uploads/2019/05/2019-California-Turf-Cup-RoundResult-Round4.pdf
Your final overall standings can be downloaded here:2019 California Turf Cup Final Standings
link: https://www.amaintracks.com/wp-content/uploads/2019/05/2019-California-Turf-Cup-Final-Standings.pdf
Link to results and videos: http://amainsdrc.liverc.com/results/?p=view_event&id=303603
Photos and Video Links below:
13.5 4wd top three:
Main event results and video can be found here:
1st: Patrick Zhoa
2nd: Kendall Bennett
3rd: Evan Carton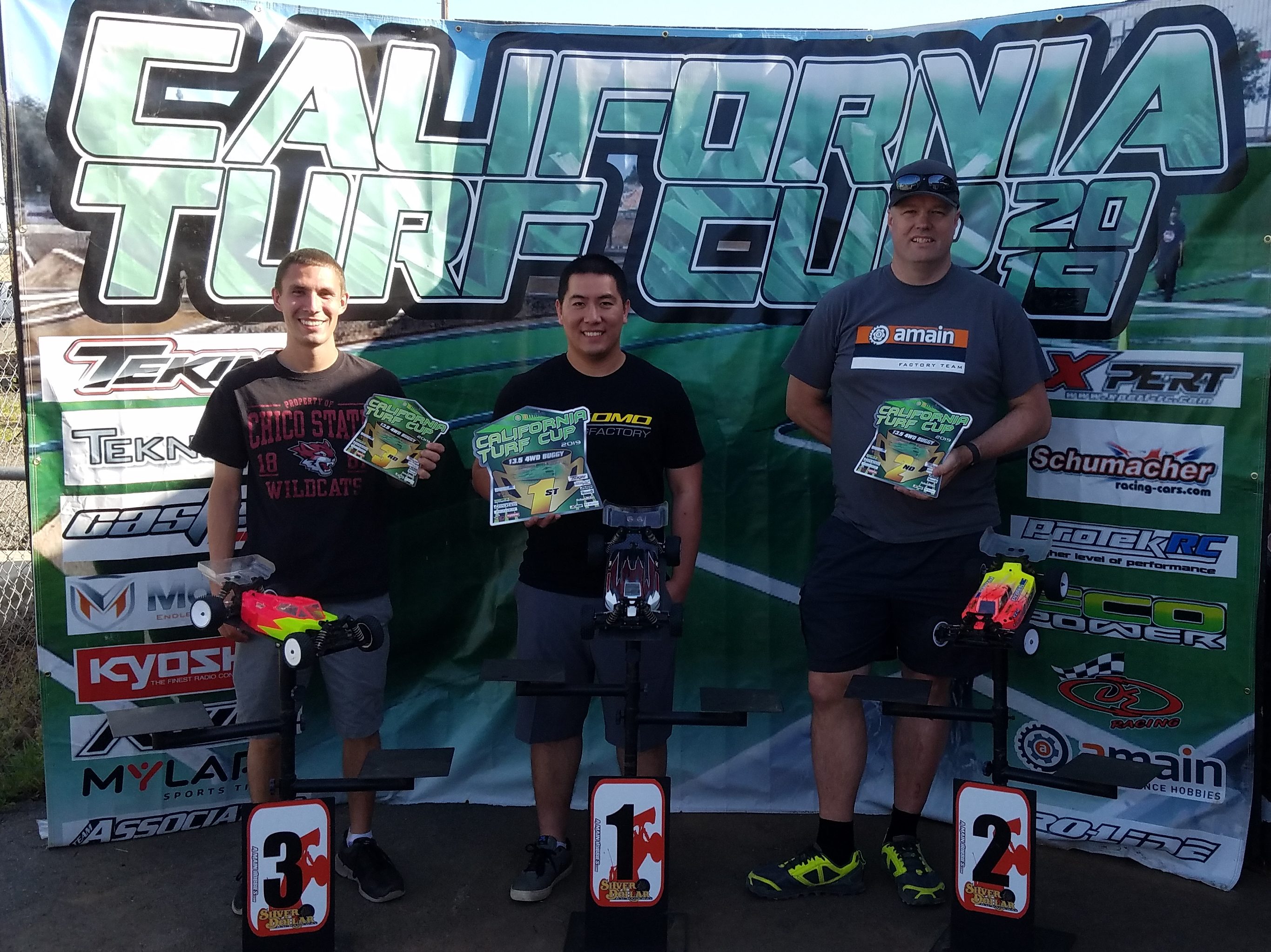 40+ 2wd Buggy top three:
Main event results and video can be found here:
1st: Raymond Benkowski
2nd: Todd Pearson
3rd: Kendall Bennett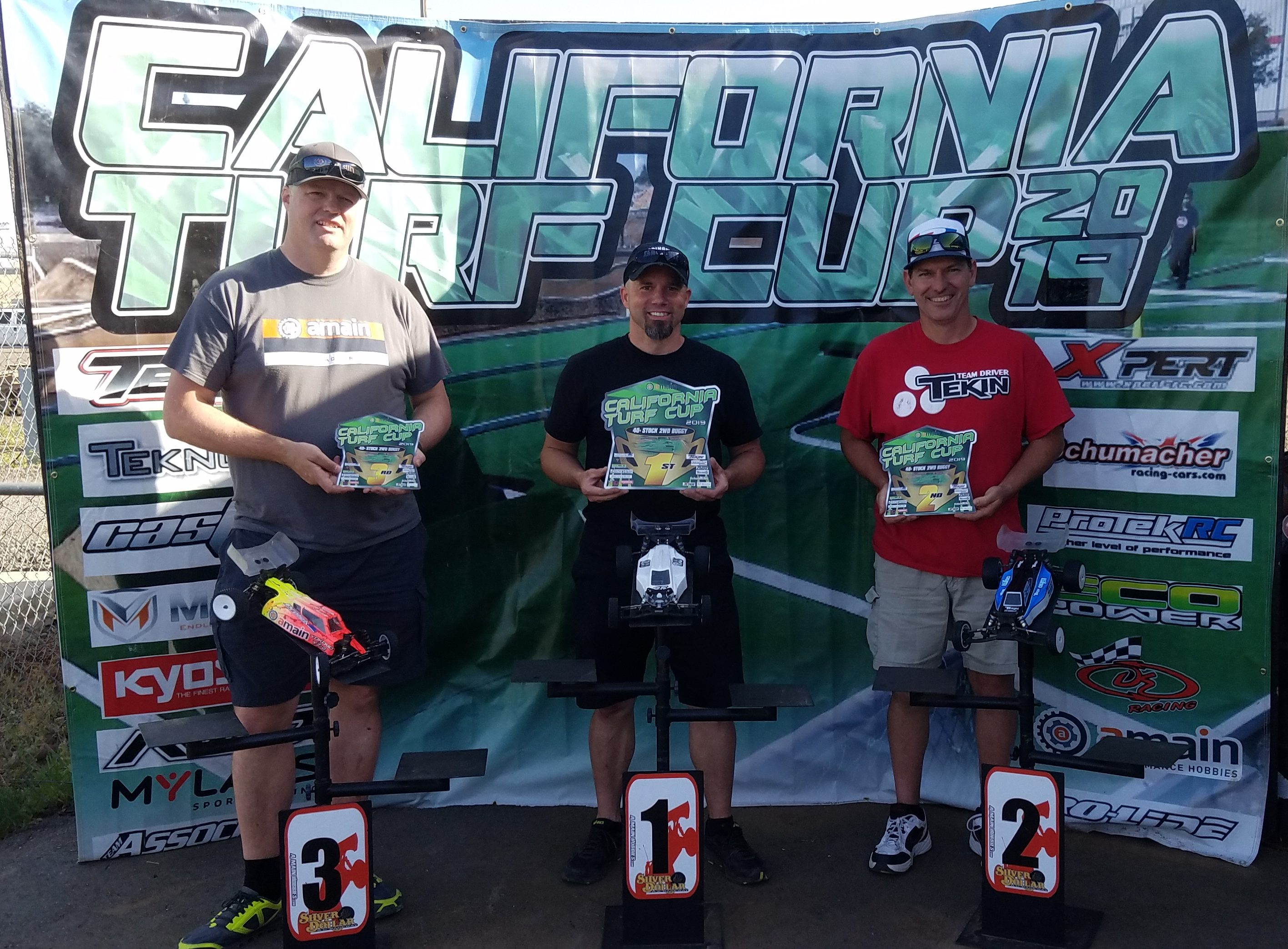 Open 2wd Buggy top three:
Main event results and video can be found here:
1st: Brian Strange
2nd: Kyle Turner
3rd: Evan Carton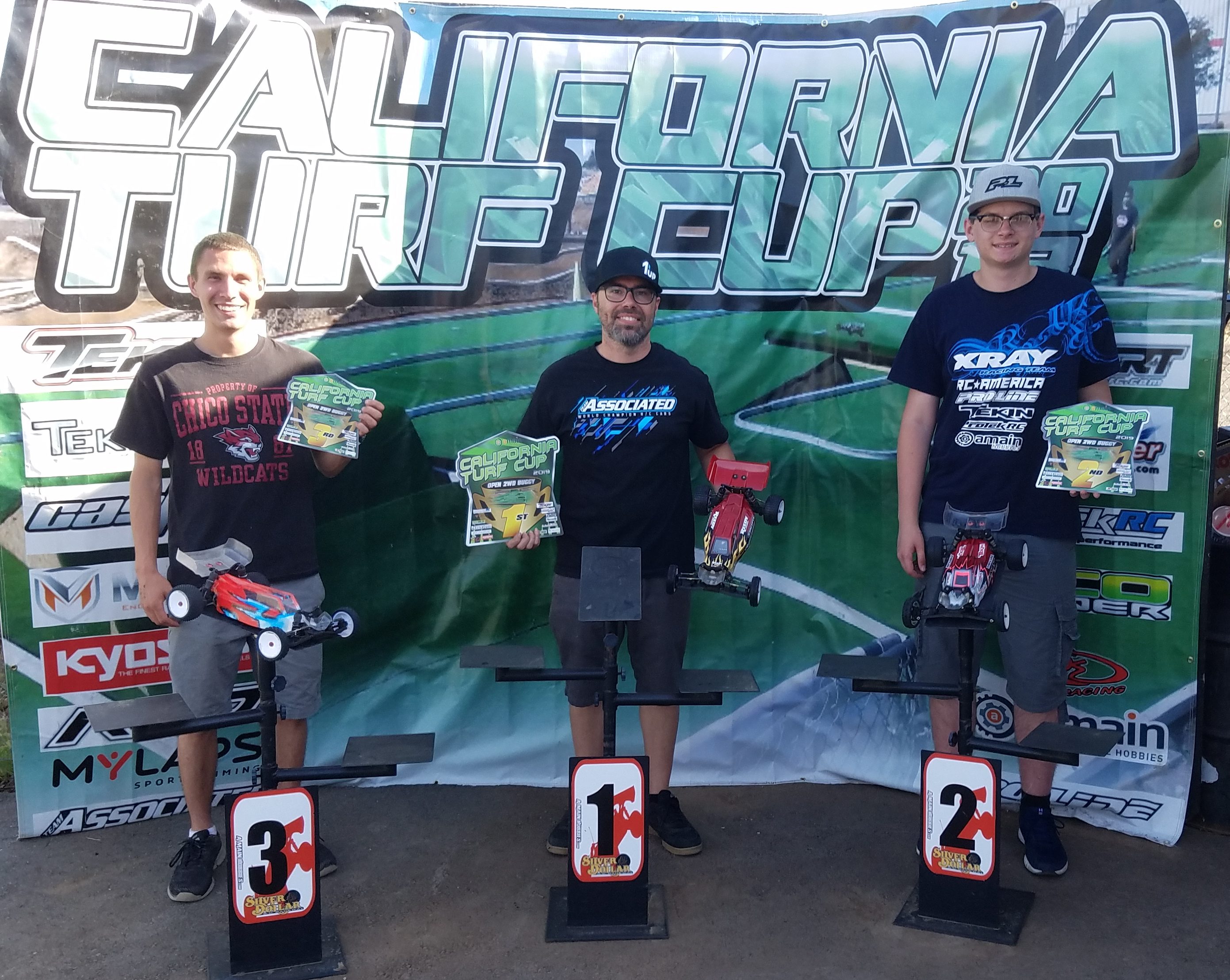 Pro Stock 2wd Buggy top three:
Main event results and video can be found here:
1st: Todd Pearson
2nd: Raymond Benkowski
3rd: Evan Carton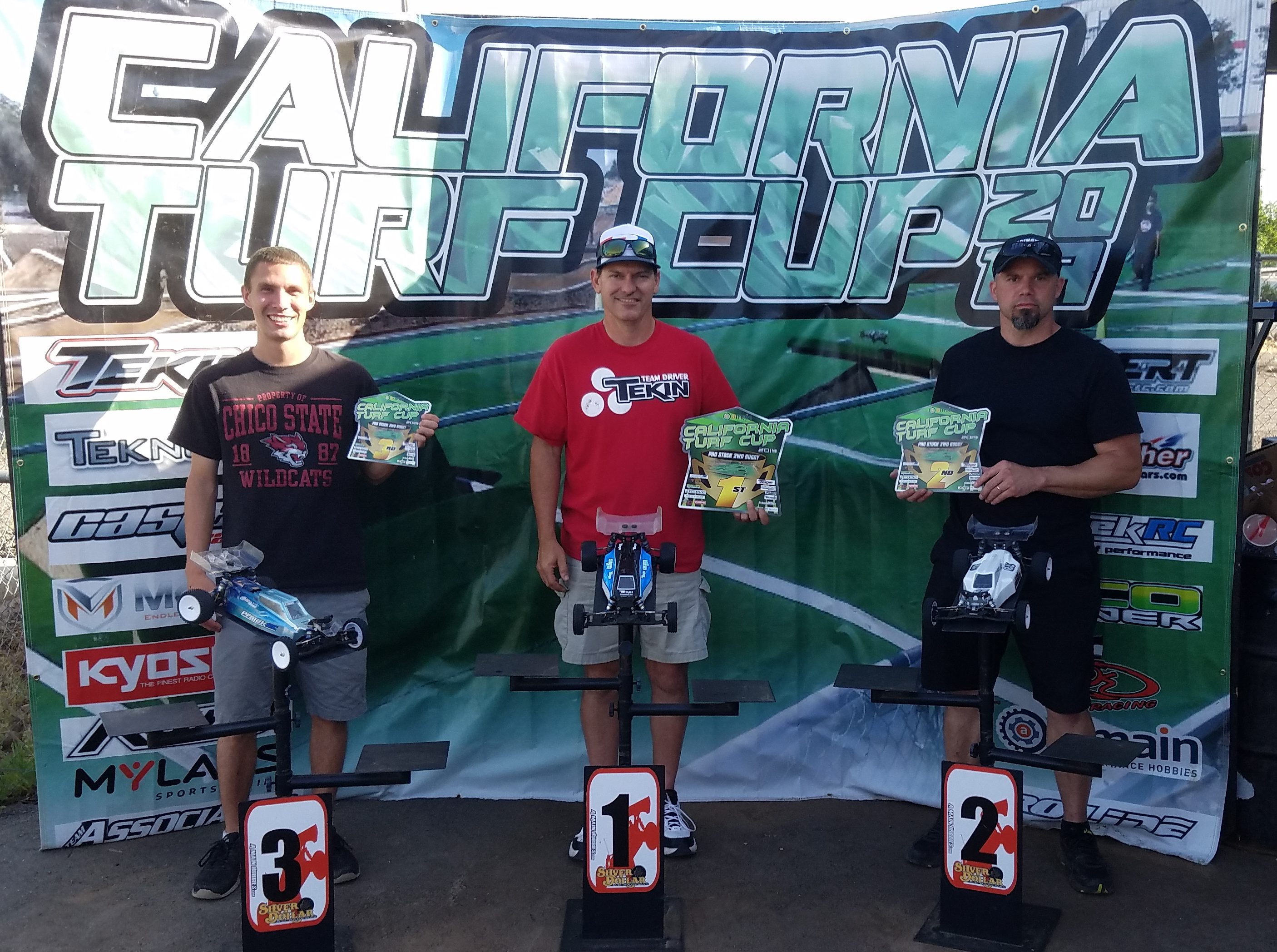 Rookie
Main event results and video can be found here:
1st: Dave Turri
2nd: Aaron Davidson
3rd:  Fernando Espinosa
Stock 2wd Buggy top three:
Main event results and video can be found here:
1st: Tom Shields
2nd: Justin Lohmeir
3rd: Shane Mouton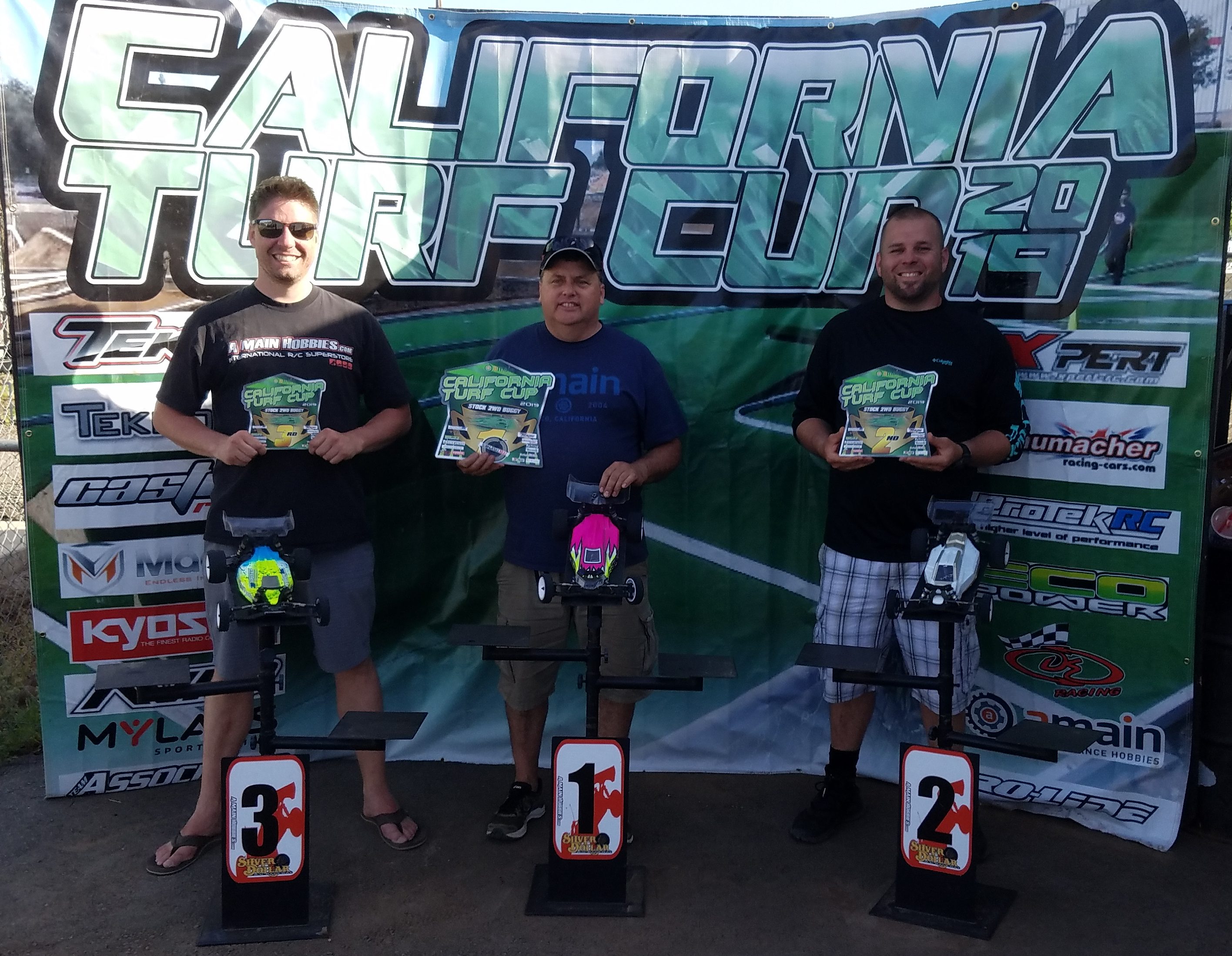 2019 Sponsors: