2022 RC Gold Cup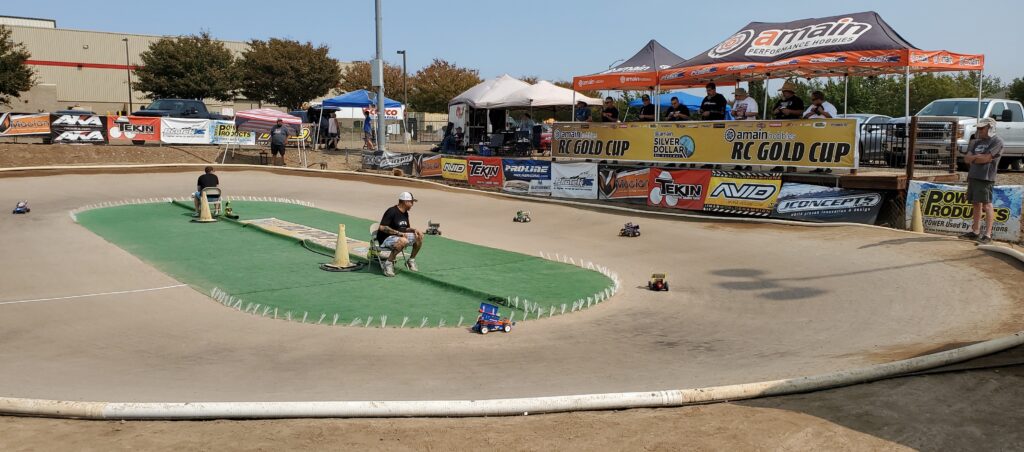 Well this year's
2022 RC Gold Cup by AMainHobbies
is in the books. Id like to 1st thing thank everyone who came out and made it the race it was with a 126 entries. Also big thanks to
Brian Crum
for announcing the race. We had to deal with the 110 degree heat on Friday the wind on Saturday. We had a super consistent track all Friday afternoon and all day Saturday. All in all things went very well for the event.
Friday would start off with track opening at 12 PM and practice till about 8 PM at night. Track would be dialed starting around 2 PM and offer great practice and set up for the rest of the day Friday.
Saturday would start off with gates opening at 8 AM and racing to start at 10 AM right after a driver's meeting. We would go through 3 rounds of qualifying with resort and be done with qualifying by 5:30 pm. The racers best 2 out of 3 runs would count based on qual points. Six racers would be making it directly into the A main with the rest having to have to bump from lower mains.
The track as always would provide great wheel to wheel racing and offers some exciting finishes and transfer opportunities for drivers to make it to the A finals. 8 drivers would then be set to do battle for the top 3 podium spots in each of the mains. One roll around lap then we go on the tone on the back straight away and boom racing would be happening. As usual we'd have some exciting racing, great passes and races to the line for the win.
Your every main event PDF File can be downloaded here: RoundResult-Round4
link: https://www.amaintracks.com/wp-content/uploads/2022/09/RoundResult-Round4-1.pdf
Your final overall standings can be downloaded here: FinalResults
link: https://www.amaintracks.com/wp-content/uploads/2022/09/FinalResults-1.pdf
The link to your race results and videos can be found here: https://amainsdrc.liverc.com/results/?p=view_event&id=385859
Photos , results and Videos
13.5 Sprint :
Main event results and video can be found here: https://amainsdrc.liverc.com/results/?p=view_race_result&id=3849533
1st: Mike Sareeram
2nd:  Shawn Nibbelink
3rd: John Taylor
(TQ) Rob Moots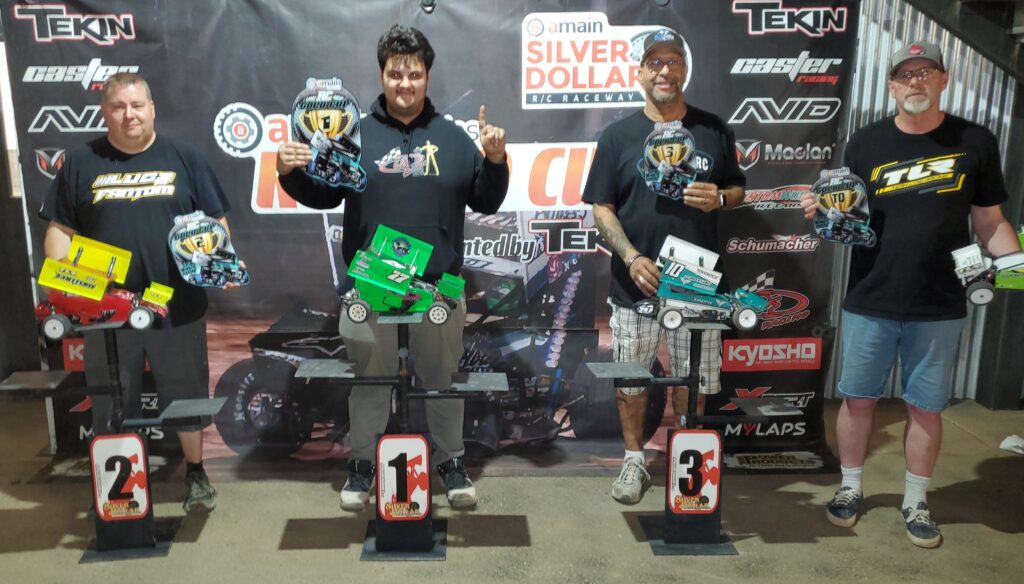 2wd Buggy Late Model :
Main event results and video can be found here: https://amainsdrc.liverc.com/results/?p=view_race_result&id=3849525
1st: Raymond Benkowski (TQ)
2nd: David Sareeram
3rd:Jason Levy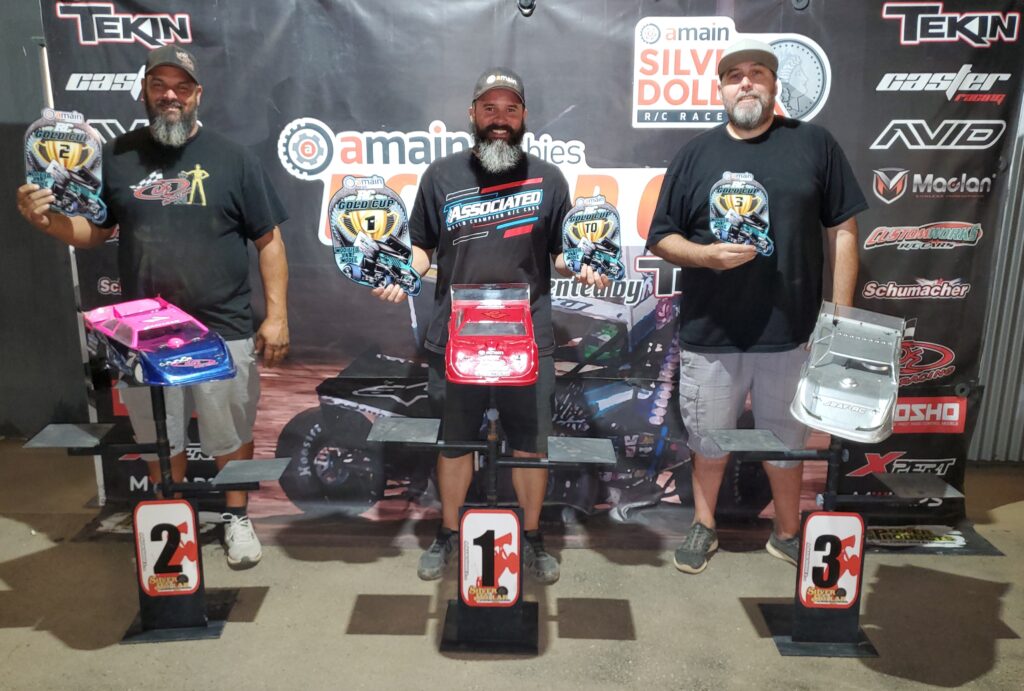 Master Outlaw Sprint +45 :
Main event results and video can be found here: https://amainsdrc.liverc.com/results/?p=view_race_result&id=3849522
1st: Raymond Benkowski (TQ)
2nd: Todd Pearson
3rd: Tom Fielding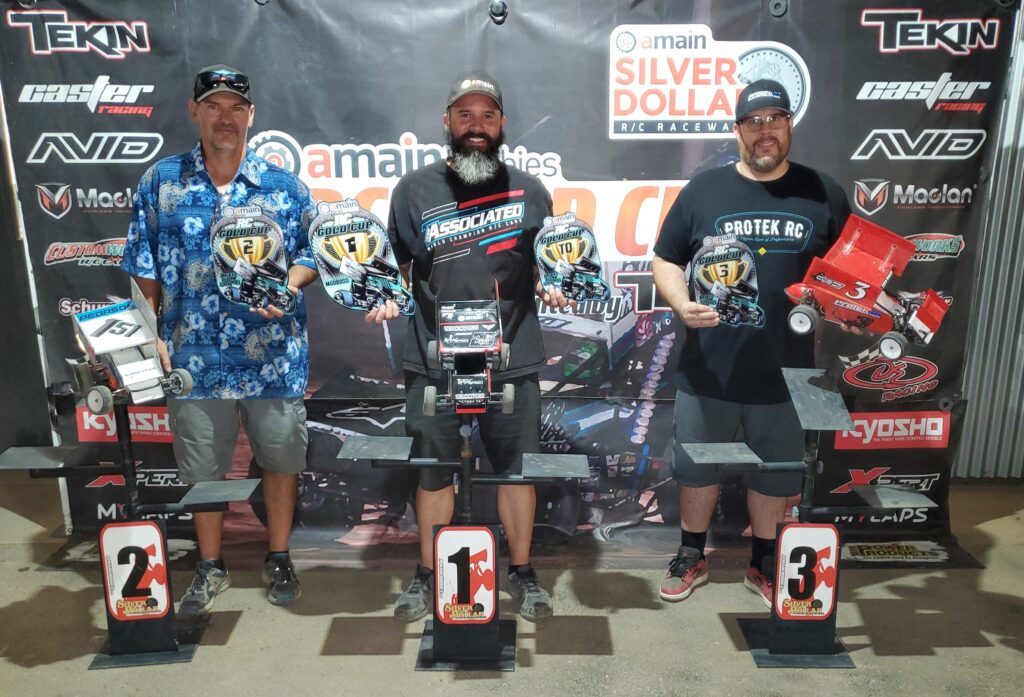 Midwest Mod/ Buggy Mod :
Main event results and video can be found here: https://amainsdrc.liverc.com/results/?p=view_race_result&id=3849532
1st: Ron Bolles (TQ)
2nd: Tony Silva
3rd: Joe Simmons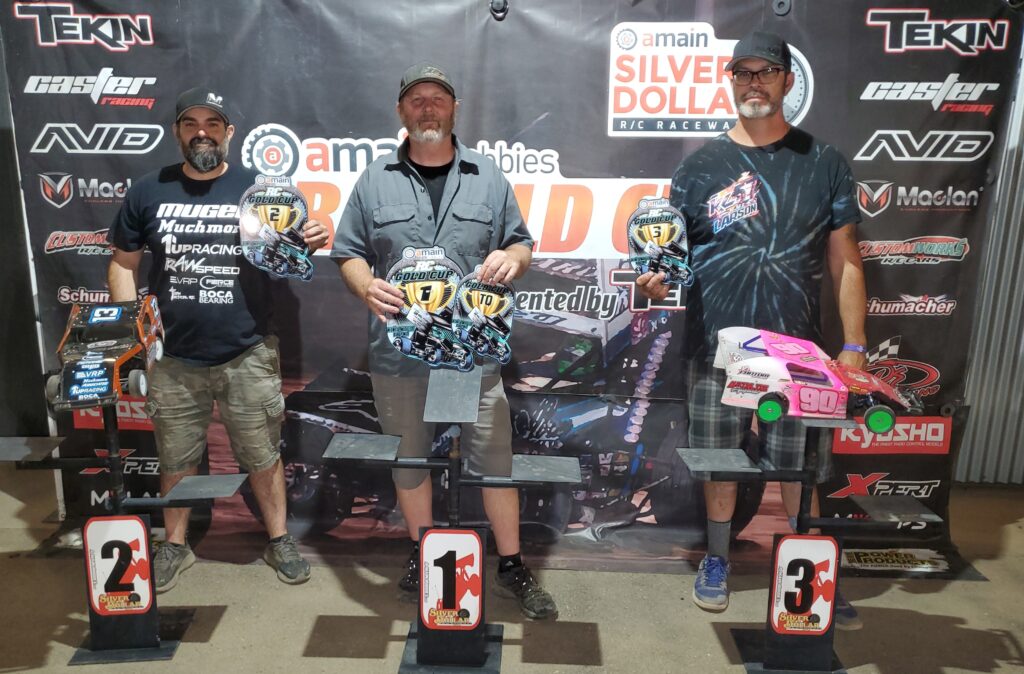 Outlaw Sprint :
Main event results and video can be found here: https://amainsdrc.liverc.com/results/?p=view_race_result&id=3849529
1st: Raymond Benkowski (TQ)
2nd: Chris Boyd
3rd: Todd Pearson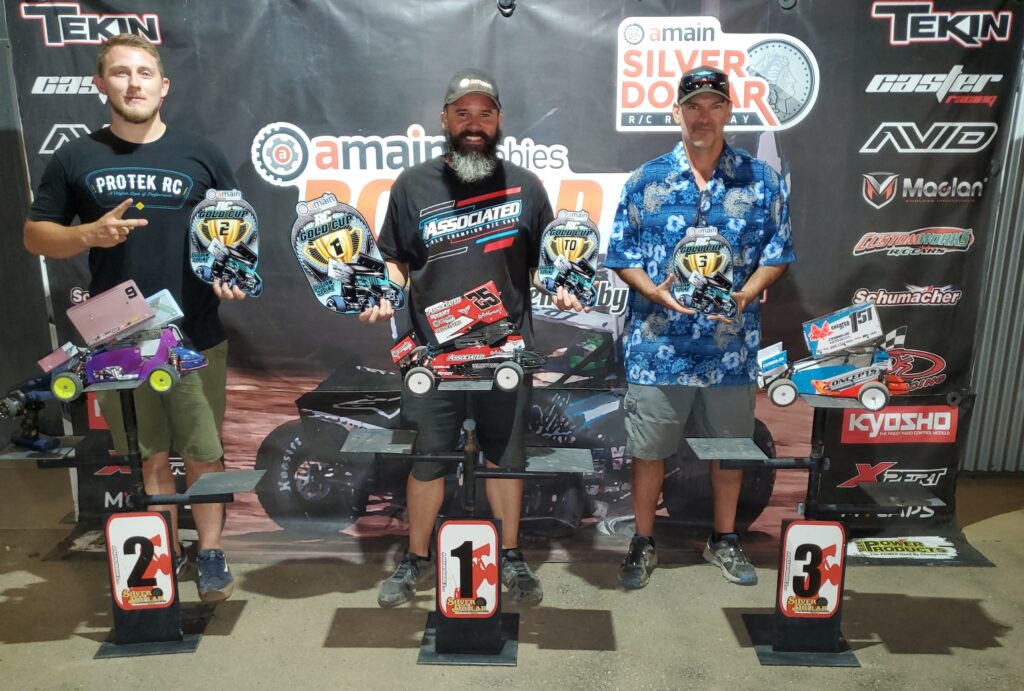 SC Modified :
Main event results and video can be found here: https://amainsdrc.liverc.com/results/?p=view_race_result&id=3849521
1st:  Monty Whitesell (TQ)
2nd:Lane Winslett
3rd:Troy Joaquin
Spec Slash :
Main event results and video can be found here: https://amainsdrc.liverc.com/results/?p=view_race_result&id=3849527
1st: Mark Silveria (TQ)
2nd: David Pios
3rd: Glen Ambacher
2021 Sponsors: