2022 Tekin Labor Day Shootout
2022 Tekin Labor Day Shootout

AMainhobbies.com would like to first off thank all the racers that attended this years 2022 Tekin Labor Day Shootout race at Silver Dollar RC Raceway and making it a success.
Facebook race report can be found here: https://www.facebook.com/groups/1555066778074330/permalink/3312450649002592/
The
2022 Labor Day Shootout
is in the books and what a race it was. 1st off I would like to thank all of the 150 cars that came out and made this race the great turn out it was. We had smooth program all weekend long with
Sawyer Bruer
on the mic, great racing, great track conditions, fun layout out and most of all smiles and high 5s coming off the driver's stands.
Gates would open Saturday at 10 o'clock PM clock with open practice for 3.5 hours on a watered surface. The track crew would keep it wet all morning. It would be a warm day Saturday with temperatures right around a 100. However the corner marshall would do a great job watering the track keeping the conditions prime for great traction and low tire wear. All the watering would pay off as round 3 would play out under the lights Saturday night with it being the legendary happy hour watered track we all love. That would wrap it up for qualifying Saturday night and now we're off to Sunday morning for the main events.
Gate would open Sunday at 8 AM and mains will kick off right at 9:30 AM. We would have hard fought mains all day with some guys earning bumps from the B main to the A mains. The mains would prove to be exciting and well announced by Sawyer Bruer and Kevin working together on the mic to keep racing clean and racers informed. After all the dust would settle we would have our top 3 and our podium pictures of your top 3.
Needless to say there wasn't any shortage of great racing and close battles as you can see by the results below.
AMainhobbies would like to thank everyone who attended and congratulate the TQs and top three on their achievements.
Be looking out for our next big events here: https://www.amaintracks.com/events-list/
2022 Tekin Labor Day Shootout

Main results can be found here:RoundResult-Round4
https://www.amaintracks.com/wp-content/uploads/2022/09/RoundResult-Round4.pdf
Final Results can be found here:FinalResults
https://www.amaintracks.com/wp-content/uploads/2022/09/FinalResults.pdf
PRO 4 SCT
1st – Bart Cross
2nd – Brian Lotten (TQ)
3rd – Ross Stanich
Video and results of main event can be found here: https://amainsdrc.liverc.com/results/?p=view_race_result&id=3838517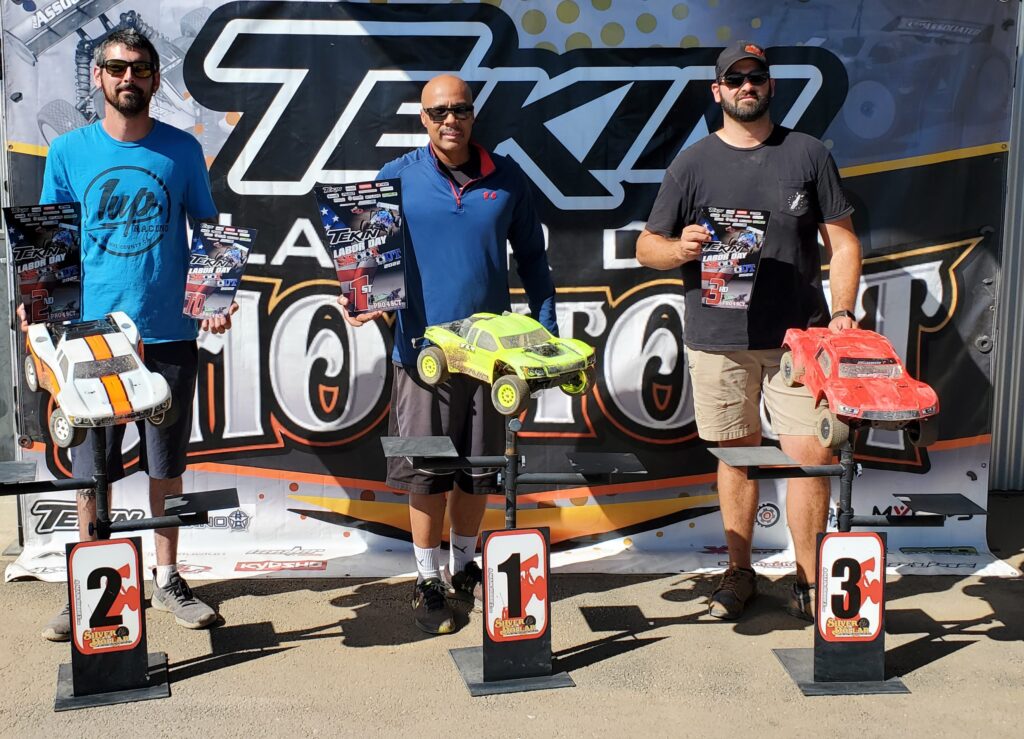 1:8 Expert Nitro Buggy
1st – Phillip Atondo
2nd – Austin Blair
3rd – Bryce Beaver
(TQ) Kyle Turner
Video and results of main event can be found here: https://amainsdrc.liverc.com/results/?p=view_race_result&id=3838513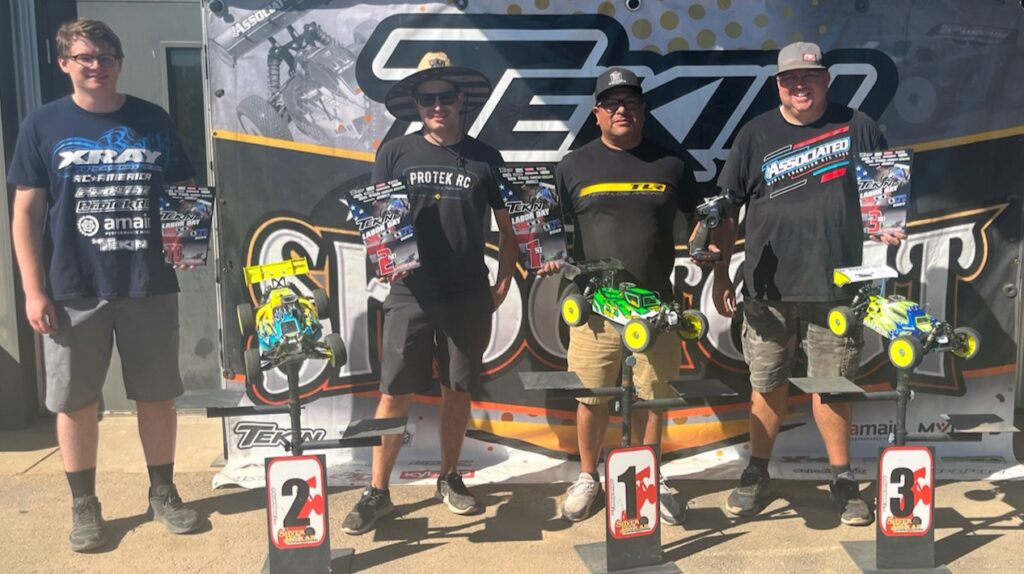 1:8 Open Nitro Truggy
1st – Anthony Nguyen
2nd – Ezra Atondo
3rd – Jared Cozzocrea
(TQ) Collin Beaver
Video and results of main event can be found here: https://amainsdrc.liverc.com/results/?p=view_race_result&id=3838519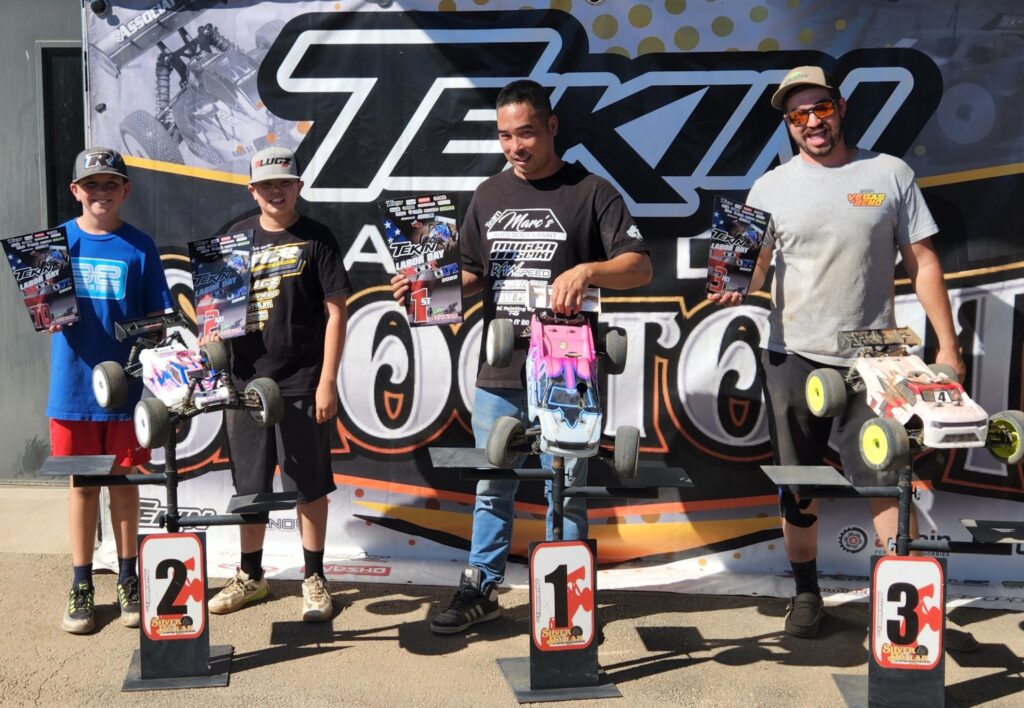 1:8 Expert E Buggy
1st – Kyle Turner (TQ)
2nd – Tavian Cross
3rd – Jeff Colendich
Video and results of main event can be found here: https://amainsdrc.liverc.com/results/?p=view_race_result&id=3838520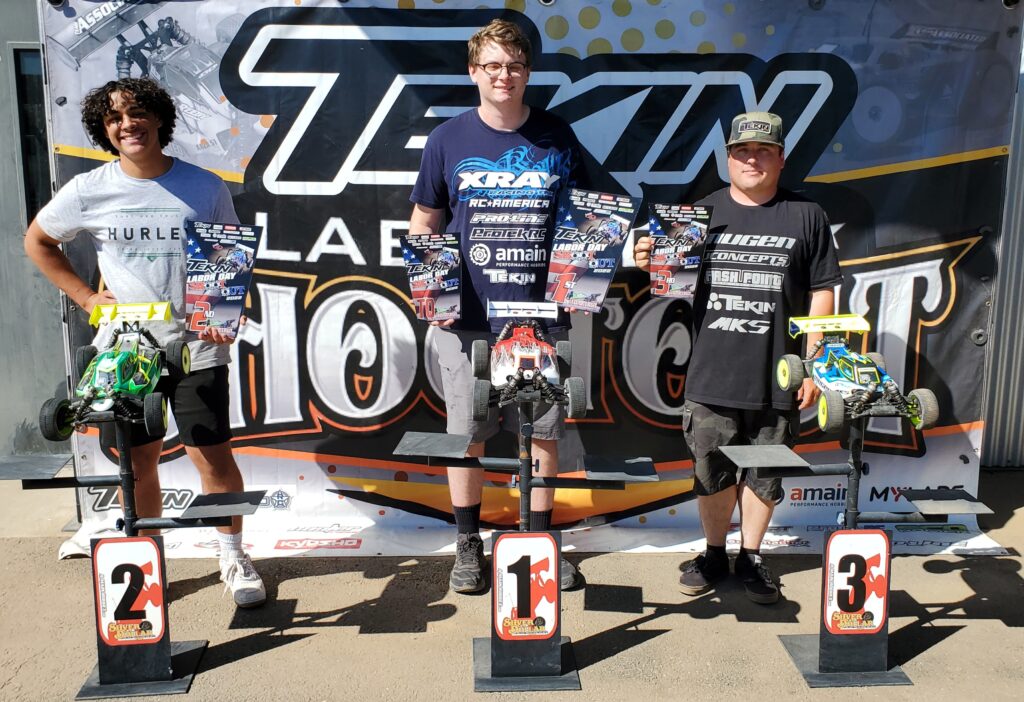 1:8 Open E Buggy
1st – Brian Eiter
2nd – Chris Meeks
3rd – Steve Blair
(TQ) Kadin Meeks
Video and results of main event can be found here: https://amainsdrc.liverc.com/results/?p=view_race_result&id=3838514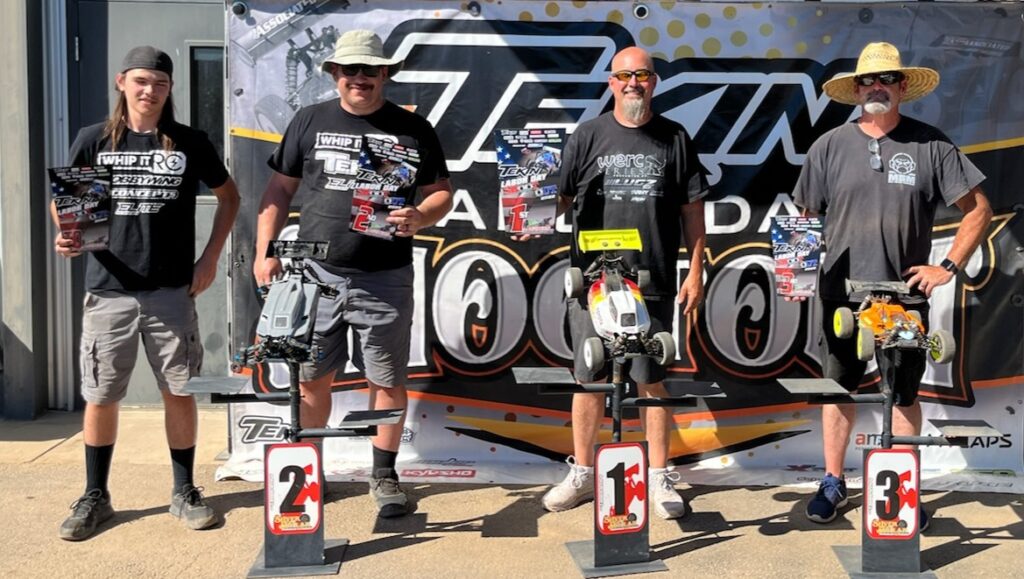 1:8 Expert Nitro Truggy
1st – Phillip Atondo (TQ)
2nd – Tavian Cross
3rd – Conrad Morrison
Video and results of main event can be found here: https://amainsdrc.liverc.com/results/?p=view_race_result&id=3838526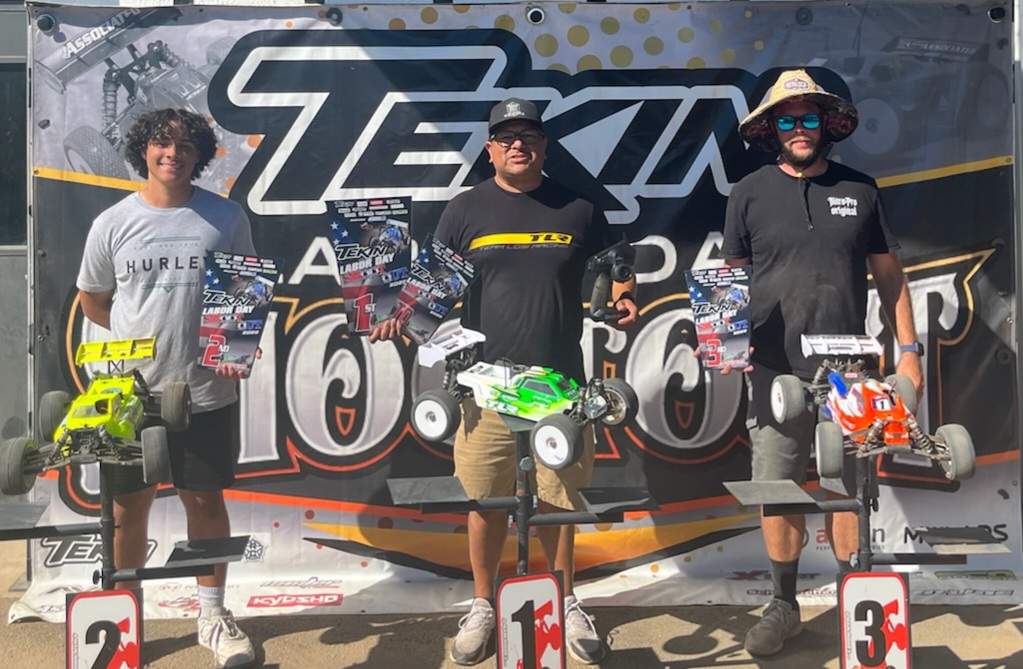 1:8 E Truggy
1st – Brian Eiter
2nd – Brian Lotten
3rd –Travis Eiter
(TQ) Korey Williams
Video and results of main event can be found here: https://amainsdrc.liverc.com/results/?p=view_race_result&id=3838518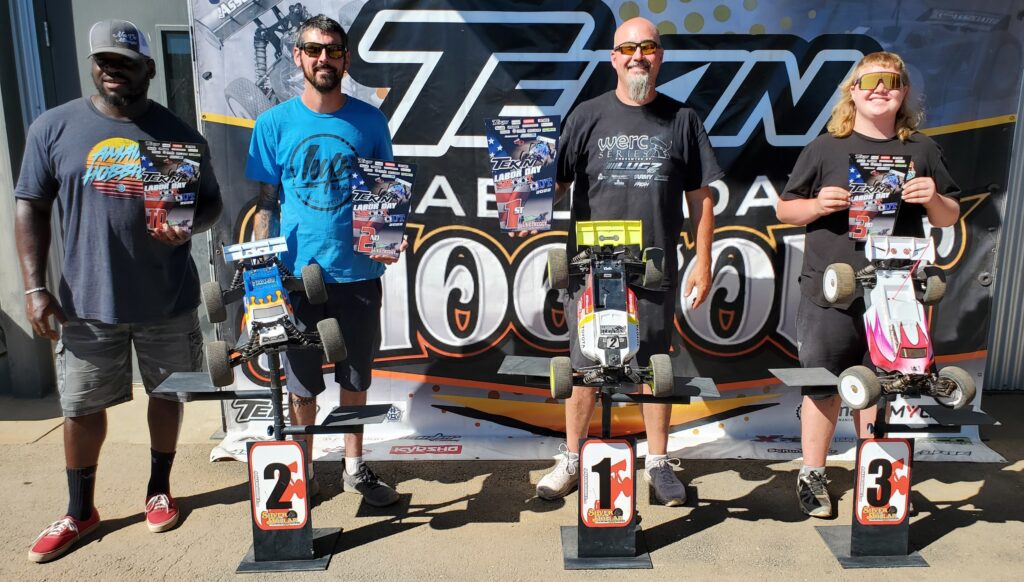 1:8 Open Nitro Buggy
1st – Collin Beaver (TQ)
2nd – Jared Cozzacrea
3rd – Ezra Atondo
Video and results of main event can be found here: https://amainsdrc.liverc.com/results/?p=view_race_result&id=3838523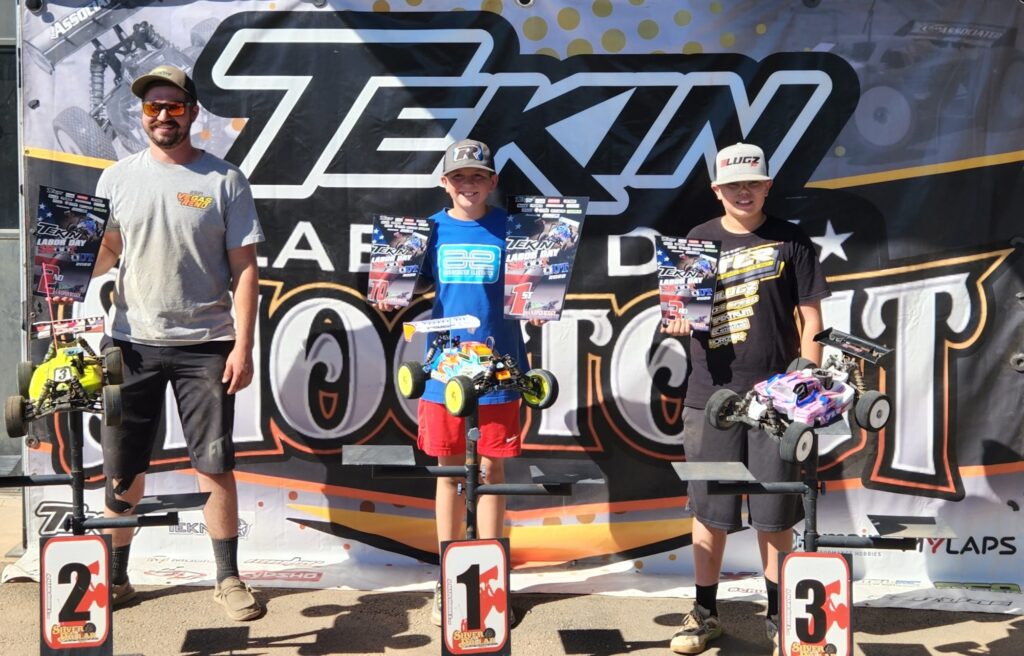 1:8 40+ Nitro Buggy
1st – Bryce Beaver (TQ)
2nd – Dennis Wilson
3rd – Anthony Nguyen
Video and results of main event can be found here: https://amainsdrc.liverc.com/results/?p=view_race_result&id=3838526
1:8 40+ Nitro Truggy
1st – Anthony Nguyen
2nd – Marty Vukasovich
3rd – Brian Eiter
Video and results of main event can be found here: https://amainsdrc.liverc.com/results/?p=view_race_result&id=3838526
2022 Sponsors: